THE Canal & River Trust, the charity that cares for the scenic Regent's Canal, was joined by a team of volunteers from Tower Hamlets council to help tidy-up the waterway in Mile End.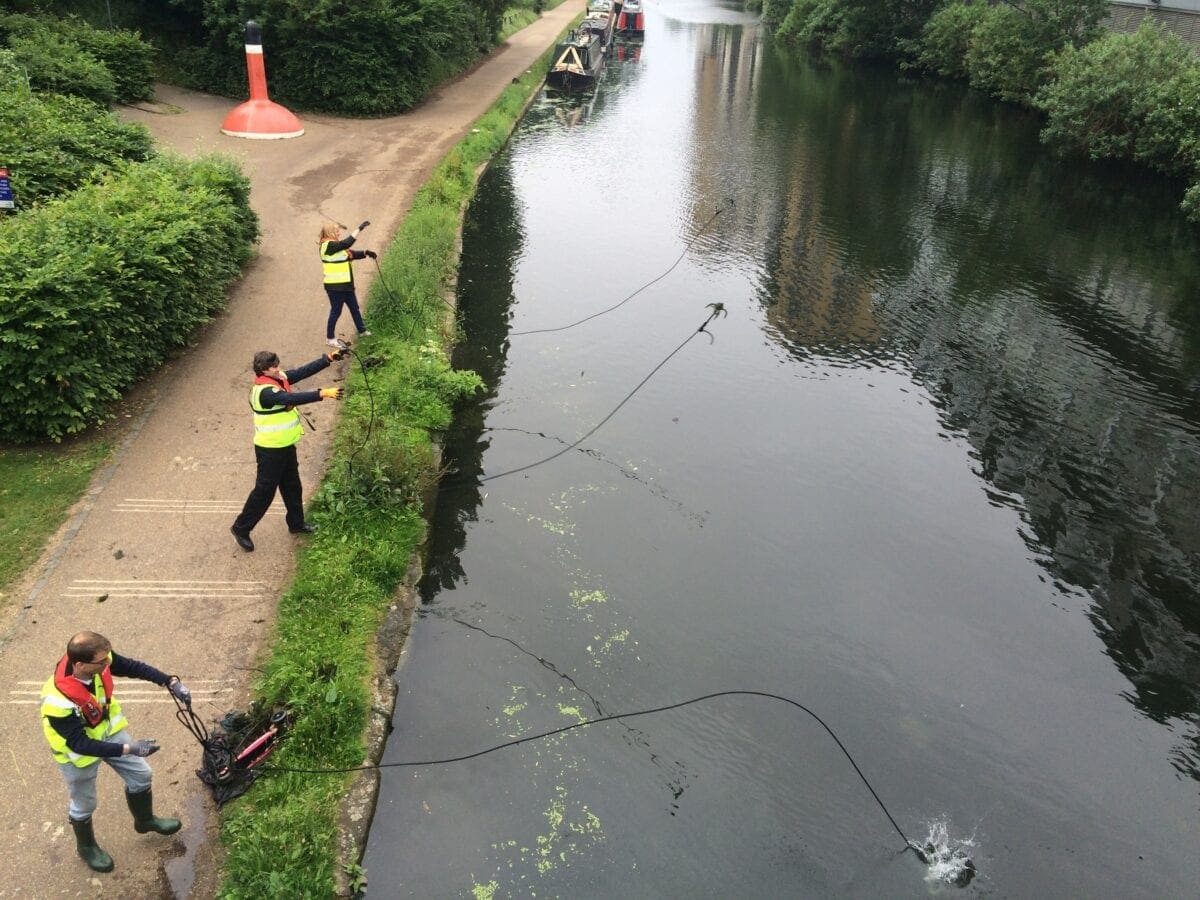 Using grapple hooks the team pulled litter and debris from the water, with items recovered including a motorbike exhaust, a spade and bike frames.
The day was part of the council's Big Clean Up week and the Trust's ongoing work to keep one of the most popular canals in the country in top condition.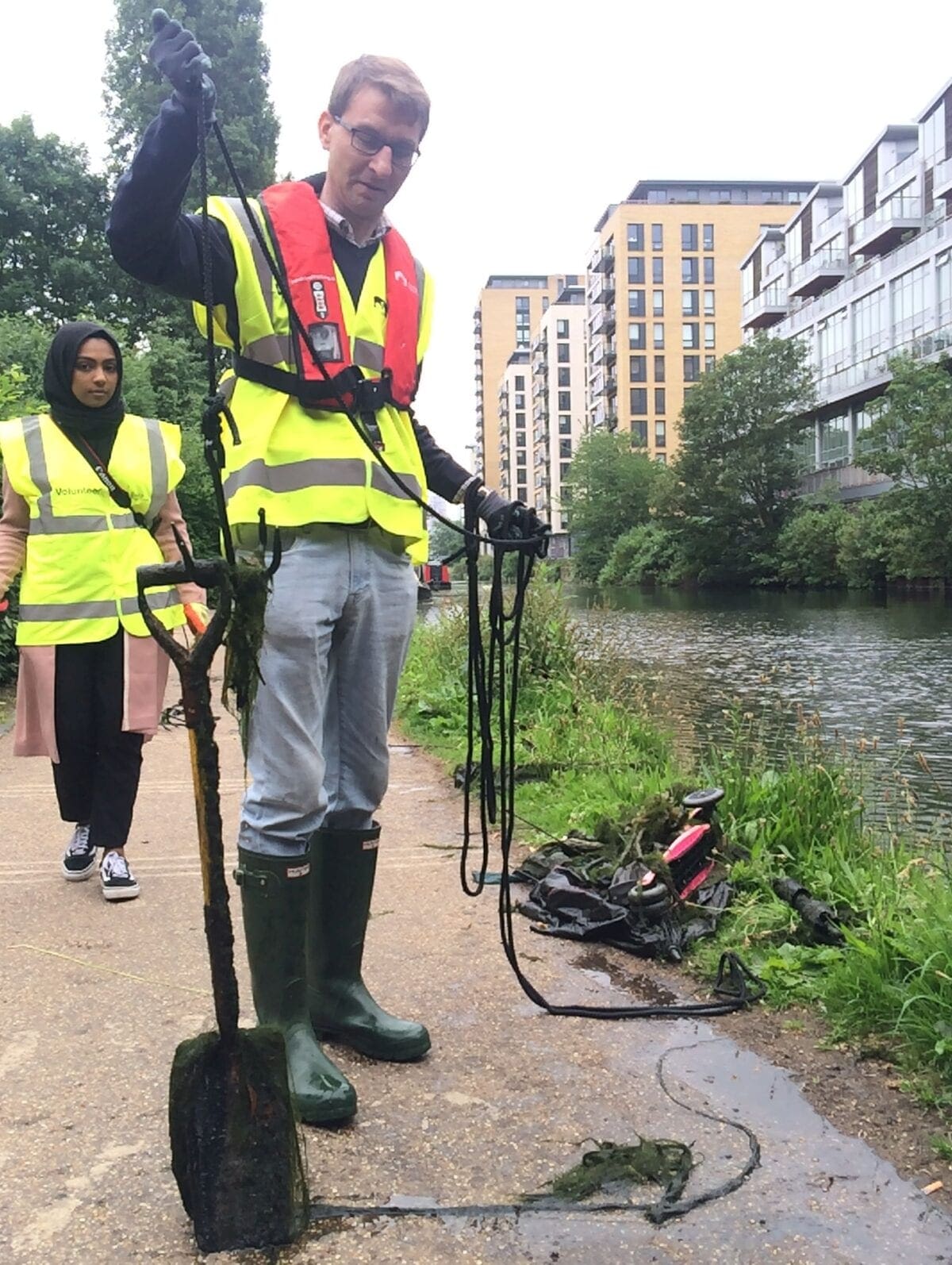 In the past the charity has recovered a variety of items from the canal, including in 2014, an unexploded World War Two bomb found at Mile End.
Ross Fogden, Canal & River Trust volunteer team leader, said: "We're grateful to everyone who helped us give the canal a good clean up. It's amazing what you find sometimes, and we're actually quite pleased with the amount we didn't find this time around. It shows that below the water is in a pretty good state, especially compared to a few years ago.
"The canal is arguably more popular than ever. There was some research recently that discovered people are happier when they're by water, so I'd encourage anyone to pay the canal a visit. And increasingly more and more people are helping us to look after it. Volunteers tell us that they enjoy working outdoors and doing some physical water by the water. If you want to get involved do get in touch."
The Canal & River Trust runs regular volunteering events along the waterways in London. To find out more about getting involved visit https://canalrivertrust.org.uk/volunteer
Comments
comments