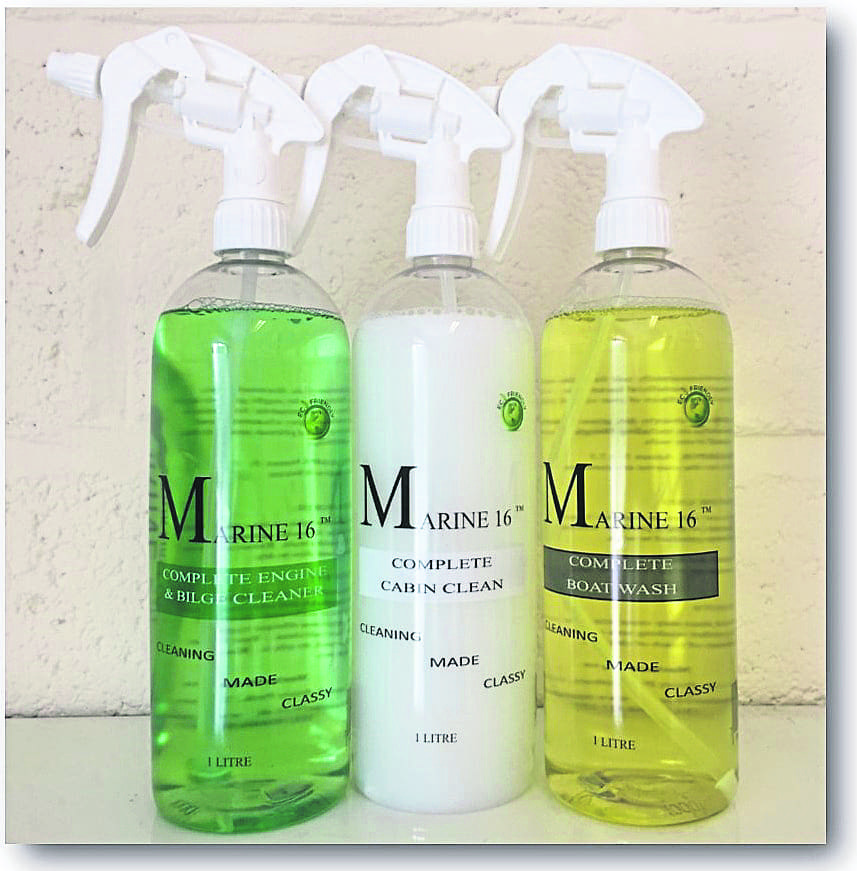 A NEW range of cleaning products, made especially for boats, has been introduced by Marine 16.
Based in Tetbury, Gloucestershire, the company is already well known for its fuel treatment and 
maintenance products.
The Classy Cleaning products have been designed and developed with the environment in mind and conform to the latest legislation for cleaning, meaning that they do not harm valuable aquatic life and are safe to both use and dispose of.
Why biological cleaners? A biological cleaner cleans in the same way as a solvent cleaner but also utilises the additional effects of friendly bacteria. These friendly bacteria effectively break down the proteins, starches and fats found in dirt and stains, speeding up the removal of dirt, grime, stains etc. Biological detergents are therefore more effective and will continue to work long after you have removed the stains.
The Classy Cleaning range comprises: 1ltr Complete Boat Wash (RRP £12); 1ltr Complete Cabin Clean (RRP £11.04) and 1ltr Complete Engine & Bilge Cleaner (RRP £13.20).
Marine 16 is looking to offer these as a set of three for £32.72 which offers a saving of more than £3. See the advertisement on page 33 or visit www.marine16.co.uk
Comments
comments