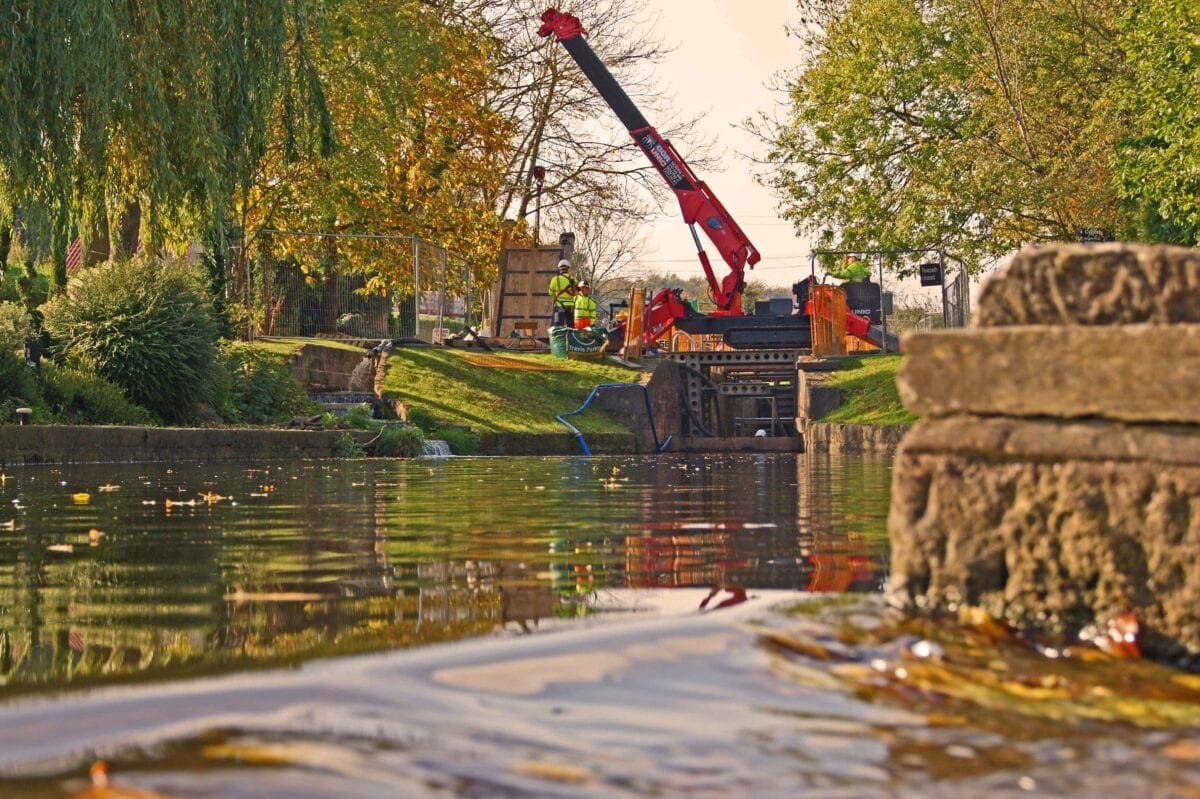 THE Canal & River Trust has begun a major overhaul of the Chesterfield Canal as part of a five-month winter maintenance programme on canals and rivers across England and Wales.
This programme will see the trust invest more than £200,000 on the Chesterfield Canal. Sections of canal will be drained, old lock gates lifted out, new gates installed and 200 year-old brickwork carefully restored.
The works have begun with a new set of lock gates being installed at Turnerwood Quarry Lock. While the lock is drained the Trust's engineers will also carry out repairs to the other set of gates as well as working within the lock itself. Lock gates are also set to be replaced at lock 26 near Thorpe Salvin.
Other works taking place on the canal include restoring brickwork at Whit Sunday Pie Bridge near Retford after it was damaged by a vehicle and also repairing brickwork within the canal wall near Misterton. The Trust's skilled teams will also be working to improve lock gates at Shireoaks and Forest Bottom Lock near Babworth ensuring they form a watertight seal.
Sean McGinley, waterway manager for the Trust, said; "The Chesterfield Canal is an important part of the area's rich heritage and each year it's enjoyed by thousands of people either on the water or the towpath.
"These works are all about caring for the canal so that it can continue to play an important role in people's daily lives for many years to come. If we didn't carry out works such as these then boats couldn't visit the area and local people wouldn't have a safe, enjoyable place to get away from it all.
"Over the next few months our engineers and heritage experts will be braving the cold to give the canal the painstaking care and attention it deserves."
Comments
comments