CELEBRATIONS are planned to mark this month (November) as the 250th anniversary of the canal reaching Birmingham.
This was an important event in the making of the city as an industrial centre and to commemorate this the Birmingham Canal Navigations (BCN) Society is organising a cruise into the city on Saturday, November 2, starting from Windmill End at 8am with the intention of arriving in the centre at midday.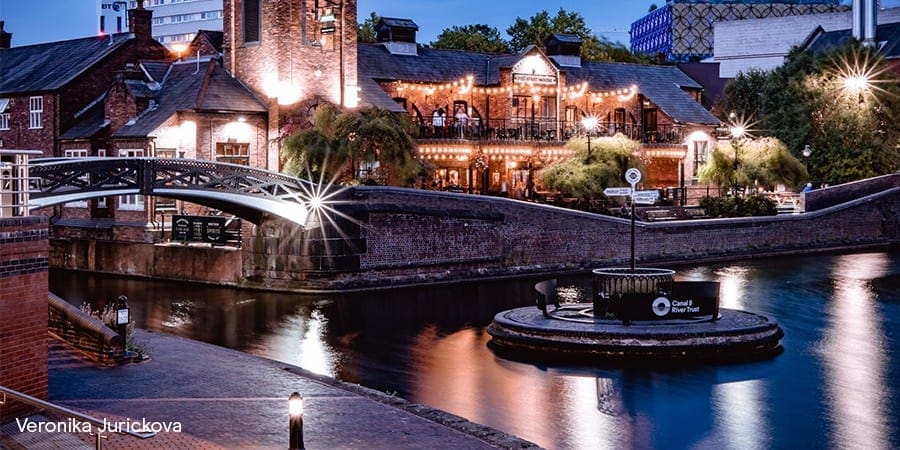 Boats can join in at intermediate points or if they are coming from other directions such as the Birmingham and Fazeley or Worcester and Birmingham Canal, pass through the city centre then wait on the Wolverhampton side of St Vincent Street bridge for the main convoy of boats.
After the midday celebration at Old Turn, boats can parade around to Cambrian Wharf or through Gas St Basin winding by the Mailbox.
Canal & River Trust have promised to reserve moorings along the Oozells Street loop and on the main line, according to BCNS, however it would help if boats breast up to allow everyone to moor together.
Evening entertainment starts at 7.30pm in the Crescent Theatre. Tickets (£6.50) for this are needed. As numbers are limited to the capacity of the theatre early entry is recommended.
The first part of the evening will feature well-known Black Country radio host, writer and performer Billy Spakemon along with Brummie Tom Stanton, who will present a short set of original songs written together, some of which relate to the cuts and folk who lived on them, along with chatting about growing up in the region.
The second half will be a presentation by The Light Side of the musical 'Birmingham Lads… and Friends'.
In November 1769 the Birmingham Canal was opened into the town and grew into the Birmingham Canal Navigations, the greatest concentration of cuts in Britain.
For decades the cuts worked as the veins and arteries of the region. Generations of people owed their livelihoods and way of life to the canals.
During the later twentieth century they came under threat but were saved from destruction by the efforts of bands of farsighted volunteers and this production is their story in words, music and images.
On the Sunday everyone will disperse, with boats cruising along the Icknield Port and Winson Green loops, the original line of the canal.
Comments
comments