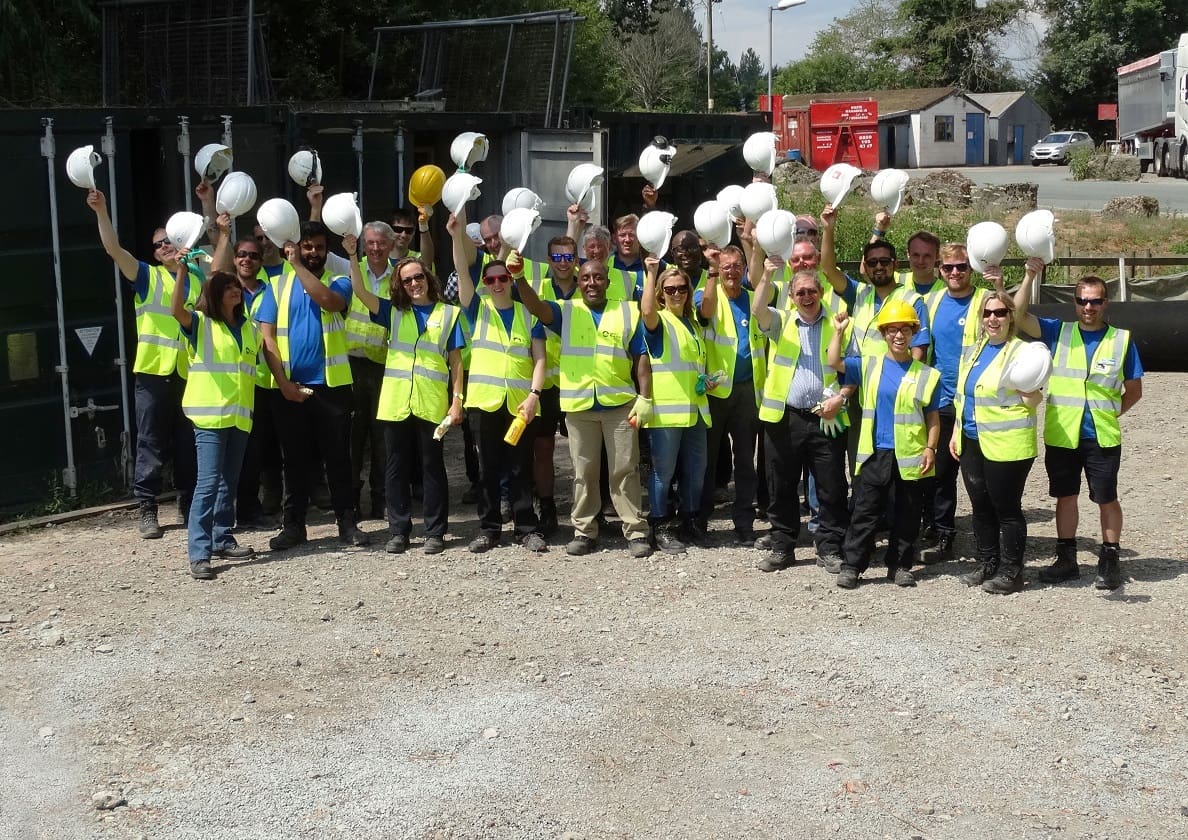 A TEAM of 28 staff members from the Canal and River Trust recently arrived at the Shropshire Union Canal Society restoration site near Crickheath to work as volunteers for the day.
The project was a team building exercise to provide CRT staff, from all levels of the organisation, with a practical ' hands-on ' experience of the type of work undertaken by volunteers.
On arrival the group, containing members who came from all parts of the country, were given the standard induction session by welfare officer, Rich Hamp, and then project manager, David Carter, conducted a short tour of the site.
The party was then divided into three smaller working groups and taken to different parts of the site to work under the direction of experienced SUCS volunteers.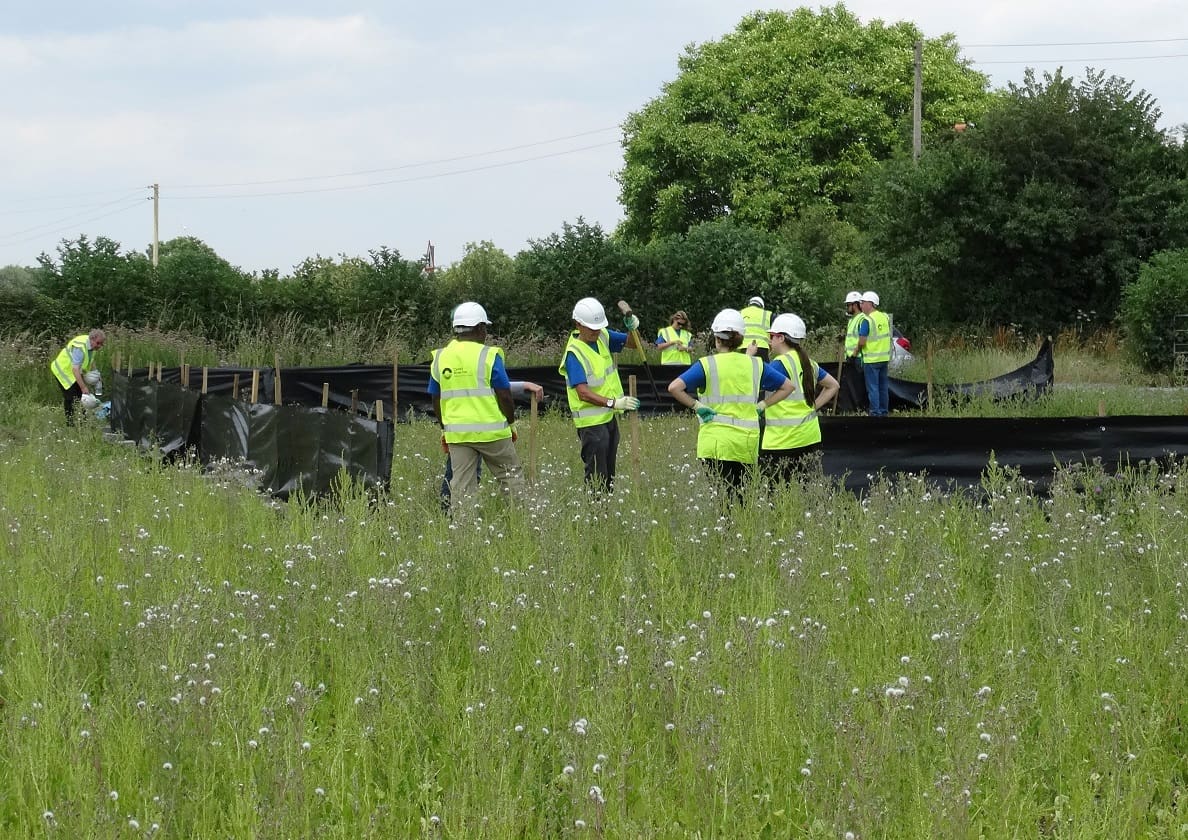 Activities included the construction of newt fencing around a reception site, preparing lengths of canal liner and general work on site preparation.
CRT is becoming increasingly dependent on volunteer support . The day was very successful in terms of productivity, but also, and more importantly, it achieved the object of providing a network of direct experience of the type of work  that volunteer groups undertake, that will be taken into planning and future meetings.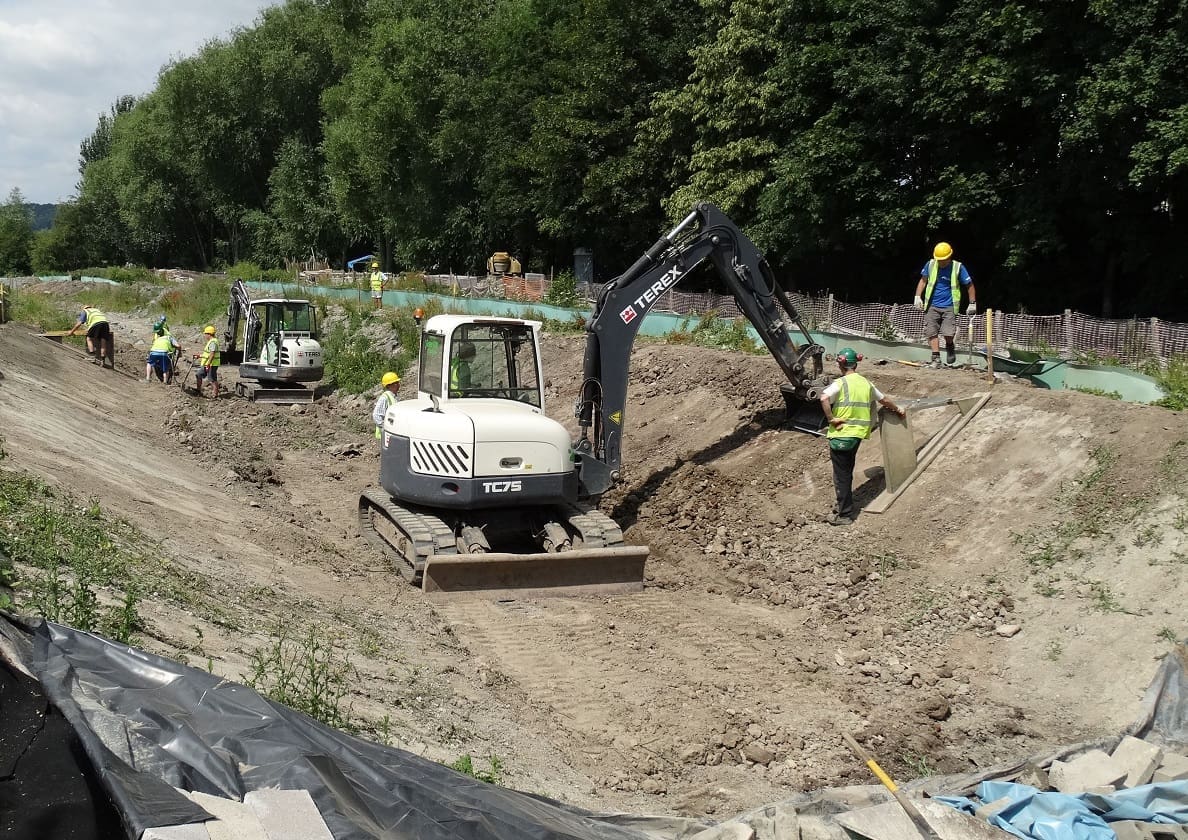 At the same time SUCS work continued with channel shaping, to enable lining material to be laid on the next 40m of section 1B of the project from Pryces Bridge to Crickheath.
Contractors, engaged by CRT, to construct the Winding Hole at Crickheath, were due to commence operations this month so both ends of the 735m stretch will be being actively restored.
Comments
comments