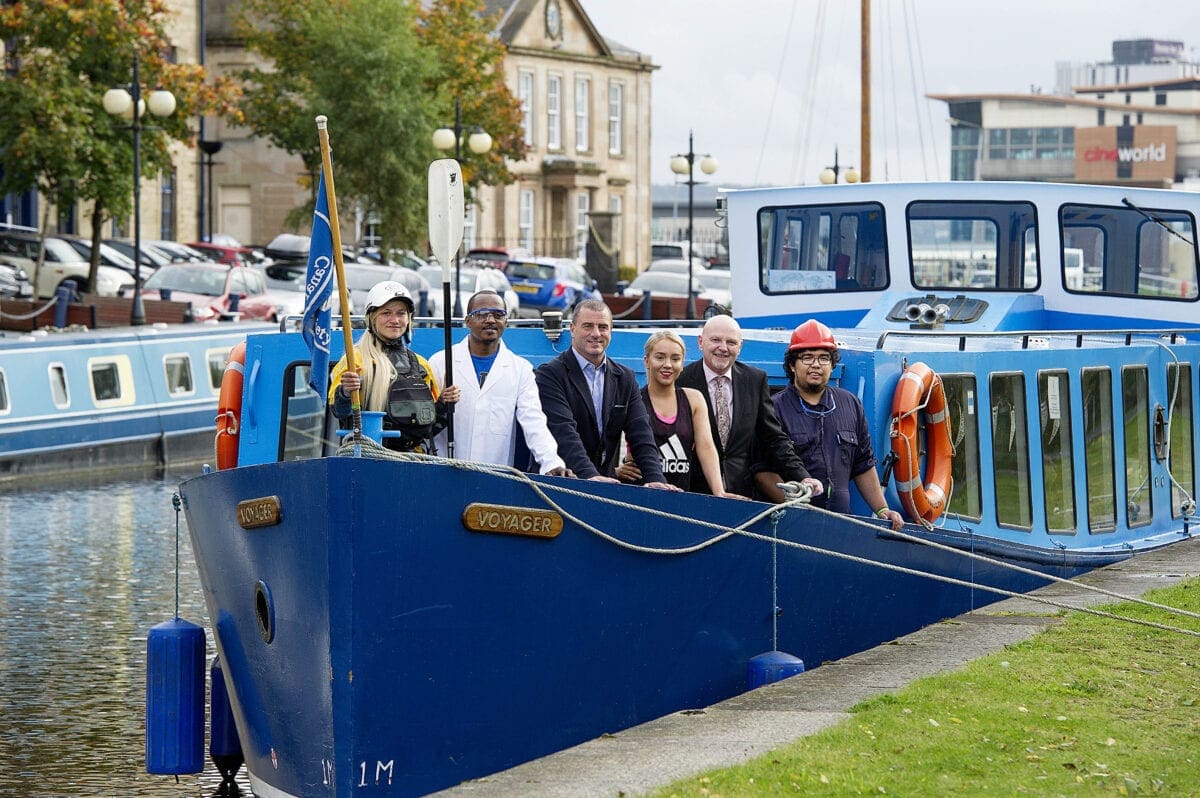 SCOTTISH Canals and Glasgow Kelvin College has formalised a new partnership.
Students at the college will benefit from the infrastructure, business links and future projects on the canals within Glasgow, while undertaking training, developing new skills and eventually, it is hoped, taking up new jobs created around the canal.
The project is particularly important given that 27% of residents in North East Glasgow have no qualifications.
This partnership could see students assisting with construction projects along the canal, crafting creative cuisine at pop-up street food villages, or even using the waterway as a venue for photography and video projects. It is hoped that the partnership will assist entrepreneurial students in setting up their own businesses, with Scottish canals able to provide low-cost premises and ongoing support.
The Glasgow Canal area has seen considerable investment in its regeneration by Scottish Canals and its partners in recent years, with world-renowned organisations such as the Royal Conservatoire of Scotland, National Theatre of Scotland, and Scottish Opera taking up residence on the canal, and numerous access and landscape improvements made to better connect the area with the city centre. It's hoped the new partnership with Glasgow Kelvin College will improve links between the students and the organisations and facilities of the area.
Steve Dunlop, chief executive of Scottish Canals, said: "The Glasgow Canal has undergone an incredible transformation in recent years and has attracted major investment from the public, private and third sectors. The waterway is alive with opportunities – and we're committed to helping our young people make the most of them."
Alan Sherry, principal of Glasgow Kelvin College, said: "This partnership is a fabulous opportunity for our students and for the communities we serve as a college.
"Industry needs people who understand the demands and the rapidly changing environment in any sector. We will be working with Scottish Canals, and their partners, across a wide range of projects. Economic prosperity for the long-term benefit of the communities is our aim and we believe education sits at the heart of that."
Comments
comments