IDLE Women is celebrating the launch of the UK's first medicinal herb garden for women and girls, located beside the Leeds & Liverpool Canal.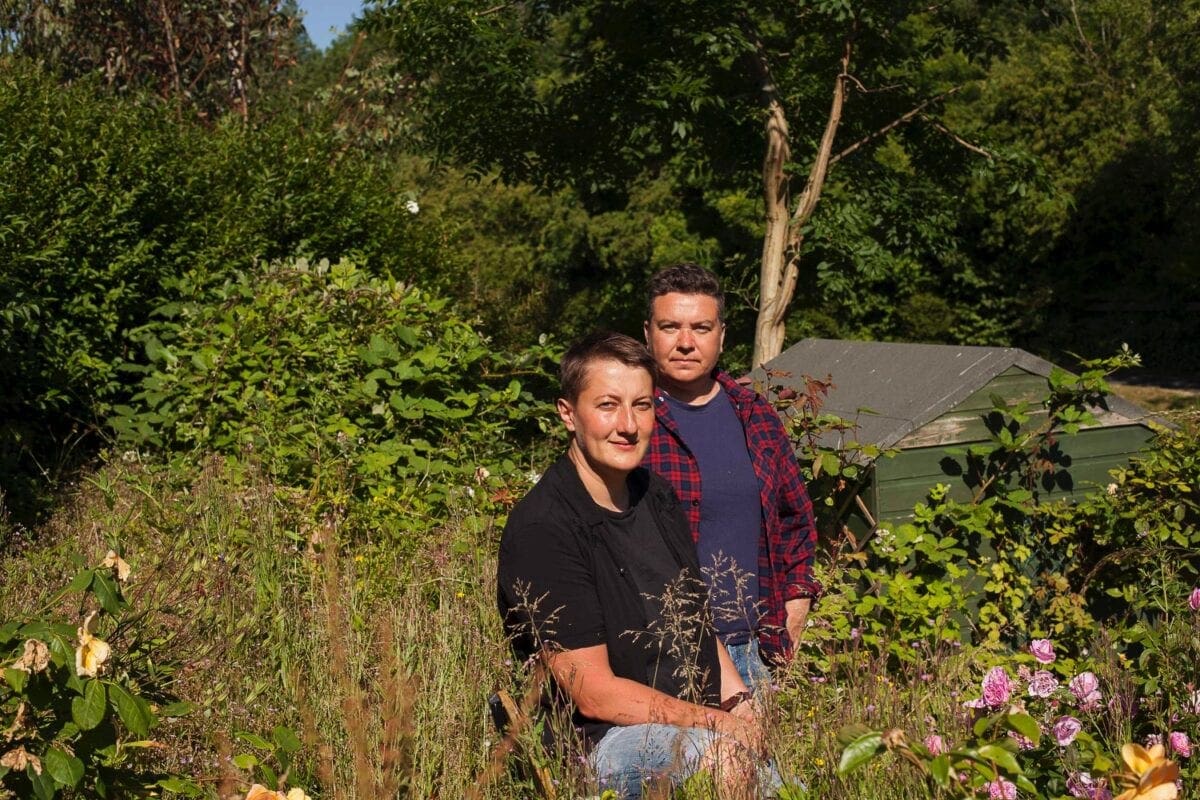 Idle Women and Humraaz Women's Support Services have purchased 2,500 sq ft of land adjoining the waterway in Nelson, Lancashire, on which they will develop the project.
The physic garden is dedicated to medicinal herbs that women have used for centuries for common ills; from menstruation to pregnancy and childbirth, and beyond to menopause and old age.
The launch event, on Saturday, September 15, marks the beginning of the first phase of the project, involving months of observation before design and build, and planting and growing, can start in collaboration with women garden designers and horticulturalists, garden historians, astrologists and natural health practitioners.
Idle Women also invites the participation of any women who are interested in learning the practical skills involved in architectural landscaping, building an outdoor classroom and compost toilet, and biodynamic gardening and permaculture.
There will be seasonal workshops on natural health using herbs for culinary and medicinal purposes.
The land for the physic garden was bought in trust for all women and girls by Idle Women in partnership with Humraaz, a charity that provides sanctuary to survivors of all forms of violence against women and girls,following an ambitious fundraising campaign earlier in the year.
The garden also has a new sponsor, Weleda, the Derbyshire-based brand that produces natural and organic wellbeing products manufactured from medicinal plants.
Founded in 2015, Idle Women is an art and social justice project formed to create inspired, vibrant and adventurous spaces with women and girls, in places that are least imagined.
From 2016 to 2017 Idle Women traversed the canals of north west England in the bespoke tailor-made narrowboat, the Selina Cooper, hosting renowned contemporary artists, the women of Humraaz and many other artists, organisations and communities of local women creating artworks, performances and other events.
Idle Women began collaborating with Humraaz in 2015 when they developed a pioneering visual art and drama programme with women exiting domestic violence. The physic garden offers a unique way to support women's recovery, health and wellbeing, through involvement in every element of the design and creation of the garden.
The launch event for the physic garden (on Saturday, September 15) takes place 1pm to 4pm, free admission. All supporters are welcome.
It will include live music from drumming collective Mirikaba and herbal cream teas.
The garden is located at the end of Hargreaves Street, Nelson, Lancashire, BB9 7DB. No booking required, just turn up.
Volunteer days at the physic garden
 take place every Thursday, 11am to 4pm, in all weathers. Take a packed lunch. No booking required, just turn up.
Comments
comments