THE work of a canal artist is to be incorporated into a garden featuring at the Chelsea Flower Show.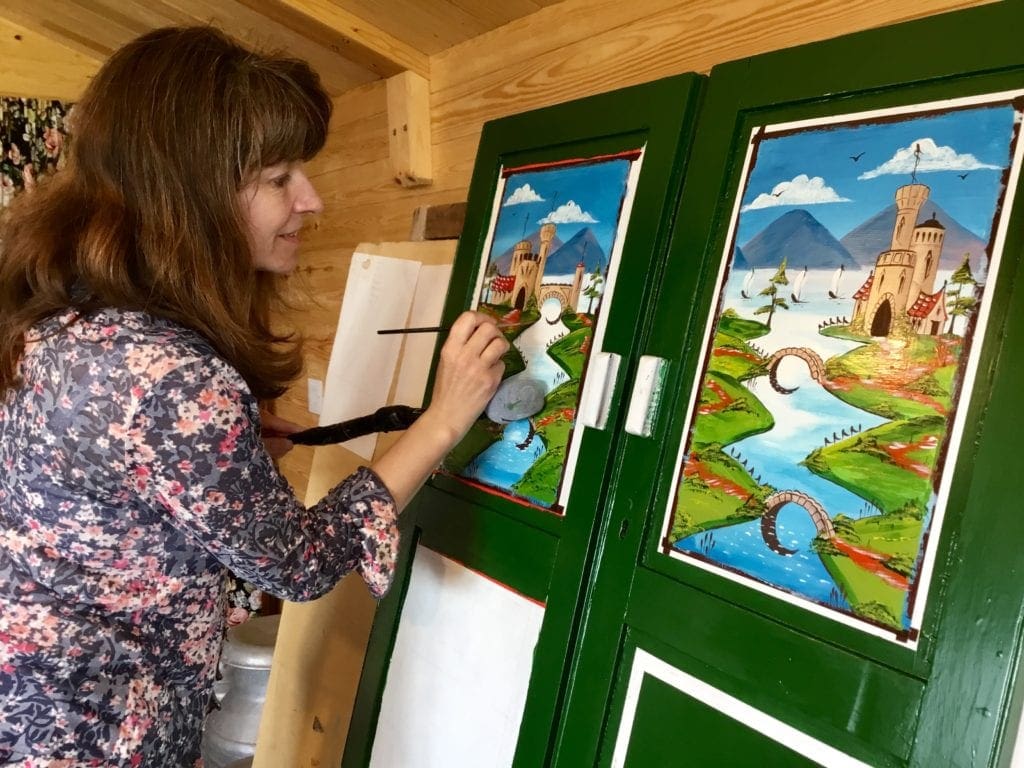 A selection of painted canal items produced by Melanie Claire will take pride of place in an entry inspired by Yorkshire's stunning countryside and waterways.
This will be presented by 'Welcome to Yorkshire' and designed by Mark Gregory, whose 2018 Dales-inspired garden scooped a Gold Medal, the People's Choice Award and won the prize for Best Construction.
This year's entry has a canal theme and depictsa lock and lock-keeper's lodge in a garden setting.
Mark is using reclaimed lock gates, gifted by the Canal & River Trust during a recent replacement project, along with other canal icons. He asked Melanie to produce a selection of pieces that would look "natural" within the garden and, as far as possible, reference the waterways in Yorkshire as a valuable environmental resource.
Melanie said: "The brief was really interesting. Mark had the idea that the lock-keeper has collected some canal art pieces over the years which he has carefully placed around the lodge and garden."
The Welcome to Yorkshire garden celebrates the important part canals have played in the county's rich industrial heritage and their value today for tourism, leisure and well-being. Fitting then to feature some canal art, a key element of the cultural history of Britain's inland waterways.
Melanie's decorated pieces include a milk churn with a stylised version of Skipton castle and the Yorkshire rose prominent in the design, a pair of cabin doors that will lean up against a wall and a number of jugs, planters and billy-cans which the lock keeper has "collected".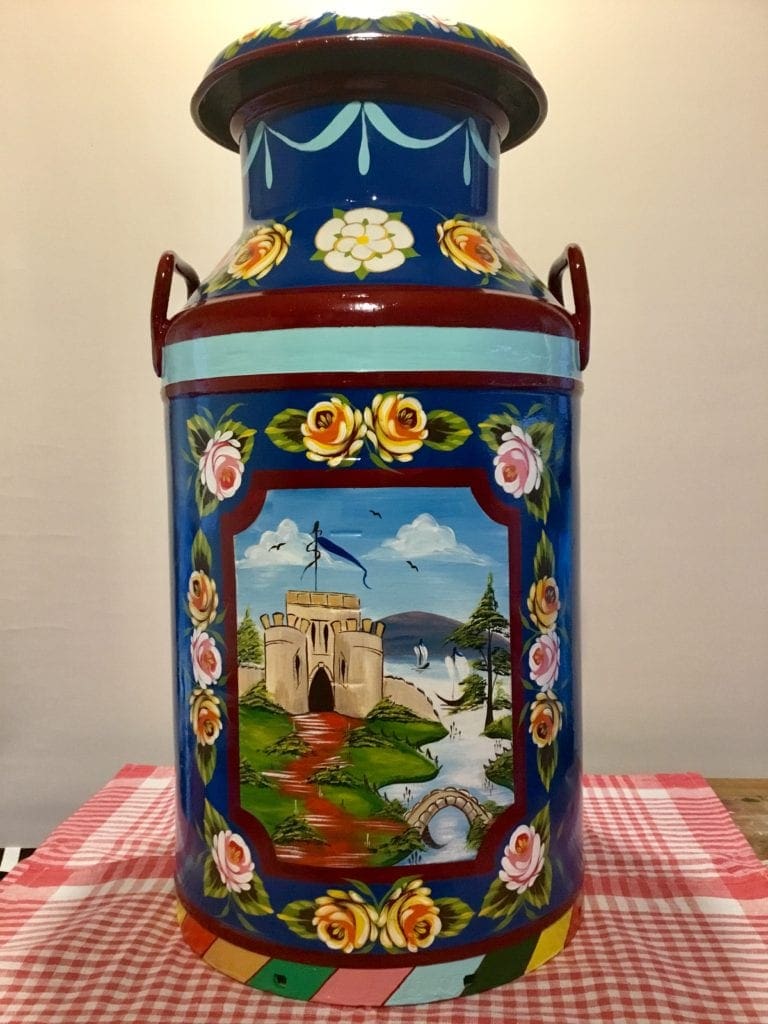 "As well as the very floral roses and castles motifs you see in a lot of canal art, this seemed like a great opportunity to paint some Brightwork," said Melanie, "a canal art style that is less well known."
Brightwork describes the boat decoration unique to the Leeds & Liverpool Canal and Melanie has designed a Brightwork picture panel coat-hanger board as a centre-piece to grace a wall of the lock-keeper's lodge.
Melanie added: "I am thrilled to be a small part of this project, it has been really interesting developing the pieces to the Welcome to Yorkshire brief and I can't wait to see the finished garden, Mark's design is stunning!"
Mark said: "My design will try to capture the magic of the narrow canals, a stunning legacy of the Industrial Revolution, which are now a massive part of tourism in Yorkshire after being carefully and lovingly renovated to create a unique eco system and valuable leisure resource.
"The garden will have all the drama and excitement of a working canal, with two gates and a bypass sluice system with lots of moving water. It will feature authentic Yorkshire stonework and trees local to the county with a modern style perennial meadow bordering the canal towpath."
You can find out more about the Welcome to Yorkshire garden by visiting www.yorkshire.com/inspiration/chelsea/the-welcome-to-yorkshire-garden-2019
The RHS Chelsea Flower Show takes place May 21 to 25.
Comments
comments