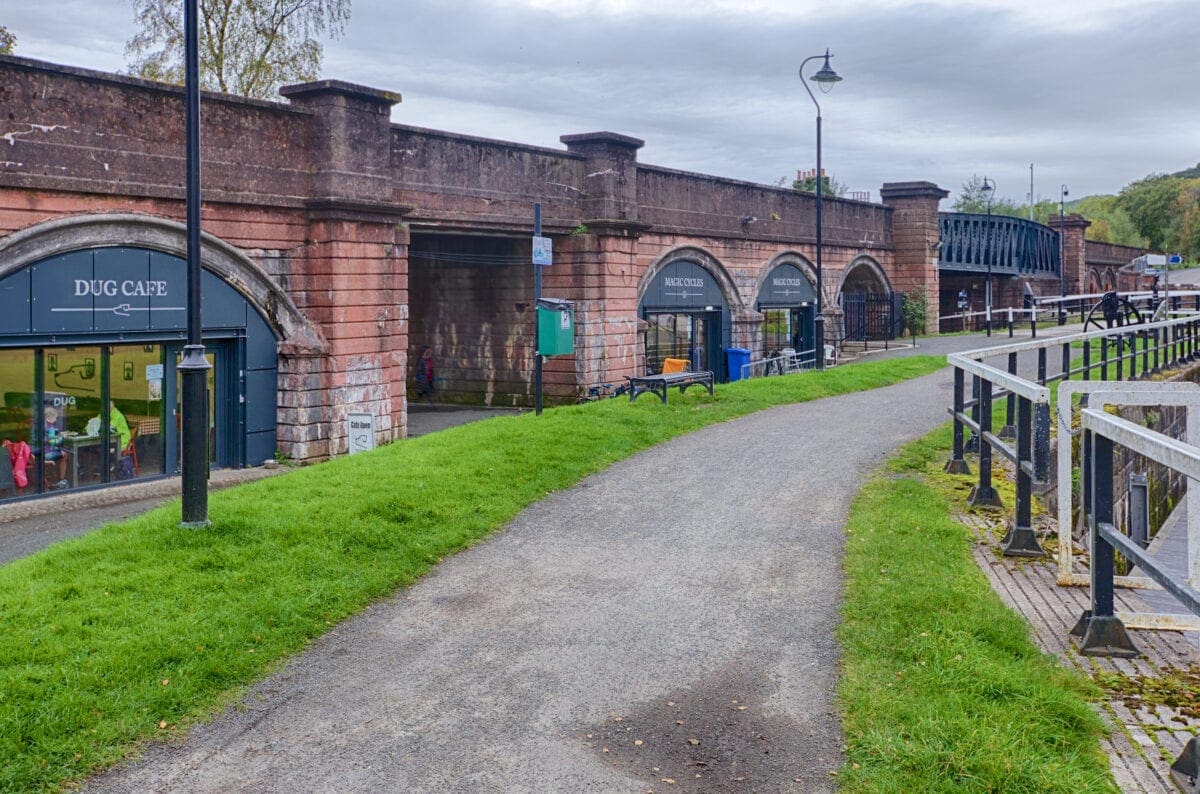 THE 120-year-old railway bridge at Bowling, the western terminus of the Forth & Clyde Canal, has been restored as part of the £3.2 million transformation of the area.
Built to carry the Caledonian and Dunbartonshire Railway over the Forth & Clyde Canal, it fell into disrepair after the railway closed in 1960.
Funding support from Sustrans and Historic Environment Scotland enabled repairs to the badly corroded metalwork and painting of the entire bridge span.
This work follows the recent restoration of the railway arches into commercial units, all part of work undertaken at Bowling to transform the area and bring new businesses, activity and economic benefits to the area.
Helena Huws, design and development manager at Scottish Canals, said: "Over the past few years, we've been working with our partners and the local community to breathe new life into Bowling Harbour, investing more than £3.2 million in the area.
"The restoration of the area's railway bridge to its former glory is the next step in that story and we're delighted to see the project completed."
Fundraising is now underway for the next stage of the development: to transform the former railway line into a fully accessible linear park and pathway, inspired by New York City's Highline.
This new route will form a direct link between the Forth & Clyde Canal towpath, and the National Cycle Network towards Loch Lomond and the Trossachs National Park.
Comments
comments