WITHOUT fuss and fanfare the Middlewich branch of the Shropshire union canal reopened to navigation on December 21 with some of the first boats being coal and diesel supply boats from the Four Counties Fuels carrying company, writes Colin Wareing.
Boaters have been asked not to moor in the area of the new embankment as the topsoil on the crest and verges is still fresh and needs time to consolidate.  The navigation will still be subject to a restriction until mid January as some works need to be completed in the New Year.
Navigation users are asked to proceed with caution and follow any instruction given from the site team.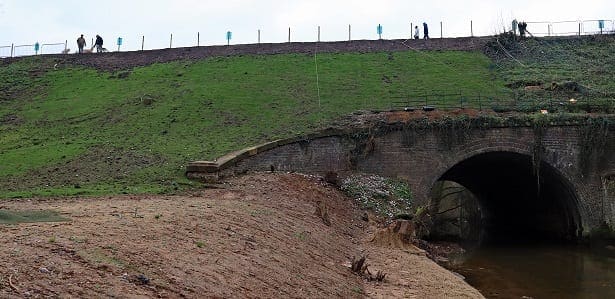 People walking the towpath to see the repairs for themselves are kindly asked to not deviate from the path as the topsoil on the verges either side is fresh and needs time to consolidate.  Grass seeding will be carried out later in the year.  
The towpath may be subject to restrictions at times during January as some of the works still need to be completed.  At these times, the towpath may be closed for short durations or assistance will be given by the site team past the work areas.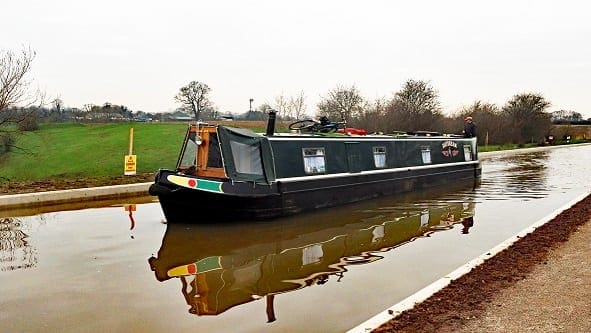 In the early hours of Friday March 16, 2018 a major breach of the canal occurred on the Middlewich side of the aqueduct over the river Wheelock.  The canal here is on a high embankment and a major engineering project was required to repair the massive hole that the escaping water formed.
During the long stoppage temporary dams had to be put in place to enable stranded boats to be refloat, and one that was stranded on the length of canal between the breach and Stanhope lock had to be removed by crane onto a lorry on a temporary road way constructed along the canal bed.
The embankment then had to be rebuilt replacing about 4000 tonnes of material that had been swept away, new wash walls built, the canal relined and eventually rewatered.  The repair bill was about £3 million.
Comments
comments