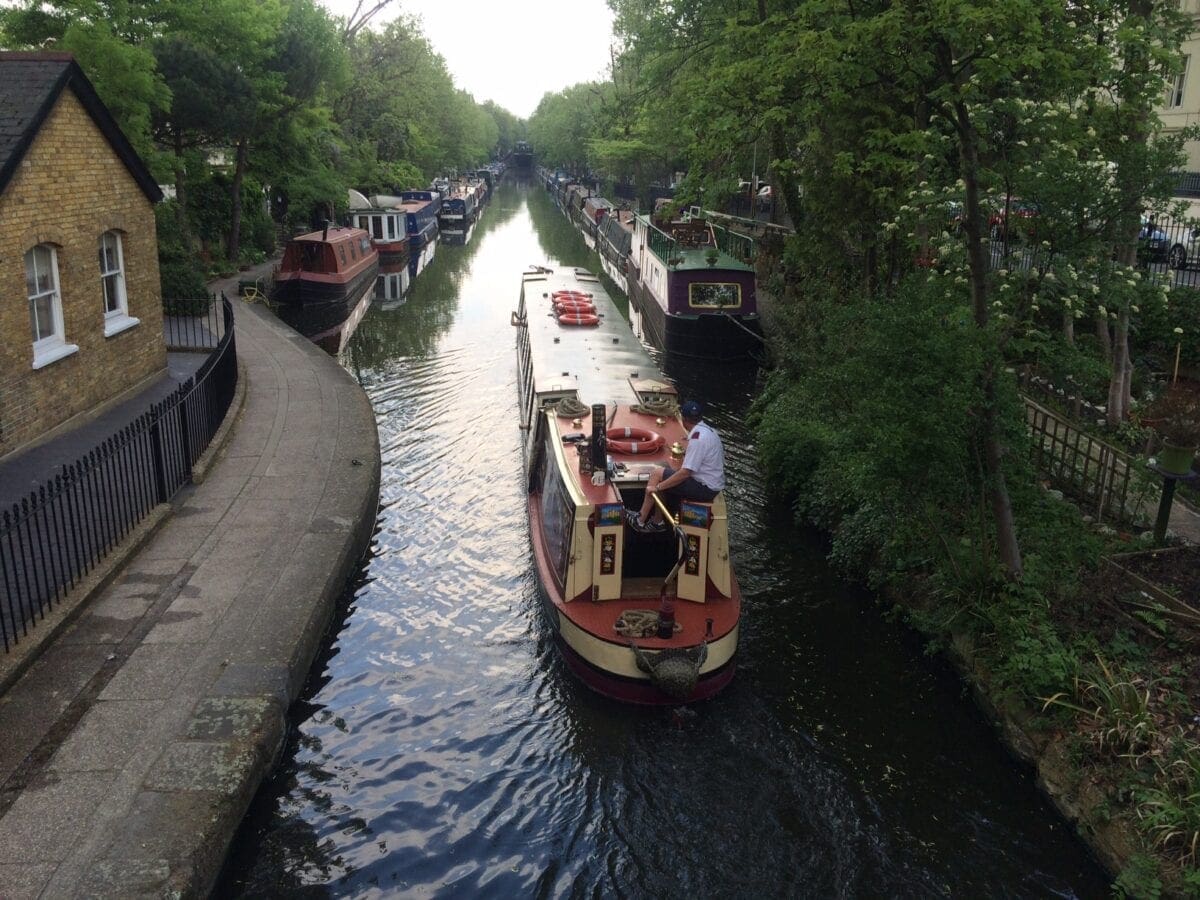 AS FIGURES are published revealing that the number of boats on London's canals have reached a new record high, the Canal & River Trust has announced a programme of improvements to help keep up with demand.
It  confirmed that boat numbers have increased 84% since 2012, from 2326 to 4274 in 2019. The figures come from the Trust's annual boat count, which also shows that boats without a home mooring in the capital have risen 246%, from 638 in 2012 to 2208 this year.
To further meet the demand of the rising boat numbers the Trust is also spending over £67,000 this spring and summer to make improvements, such as increasing the number of mooring spaces, water points and bin facilities.
In 2018, due to the unprecedented popularity of boating, the Trust published its London Mooring Strategy, following consultation with boaters, boating groups and local authorities, amongst others. It outlines a range of ongoing initiatives to help manage the increasing demand for mooring spaces, improving facilities, and fairly balancing the needs of everyone who uses the capital's waters.
Ros Daniels, Canal & River Trust regional director, says: "The canals in London are pretty amazing places. We used to say they were a hidden treasure in the capital, but now that's less and less the case, with increasing numbers of people discovering them. More people and more boats does put increased pressure on existing facilities and space, so it's important that we keep adapting to make sure that everyone can enjoy and benefit from the waterways.
"For example, we've made tens of thousands of pounds of improvements in the last few months alone which have been designed to make the experience of living on or visiting the waterways just a little bit easier. This is alongside the money we generate and invest to make sure the canals are open and continue to improve.
"The canals are a great part of London life, like linear parks weaving through the city. They're an antidote to the busy city, a great place to slow down and relax. Boating is such a brilliant way of life, but we always remind people to do their research before considering a life afloat. It's hard work, almost like having a part time job, with plenty of hidden costs. Our advice is to only buy a boat if you're ready to embrace the lifestyle."
For more information about the Canal & River Trust, including the 2,000 miles of waterways it cares for nationwide and how you can volunteer with or donate to the charity, visit canalrivertrust.org.uk
The full London Mooring Strategy, with a detailed breakdown of the improvements, can be found at canalrivertrust.org.uk/londonmooringstrategy
Comments
comments