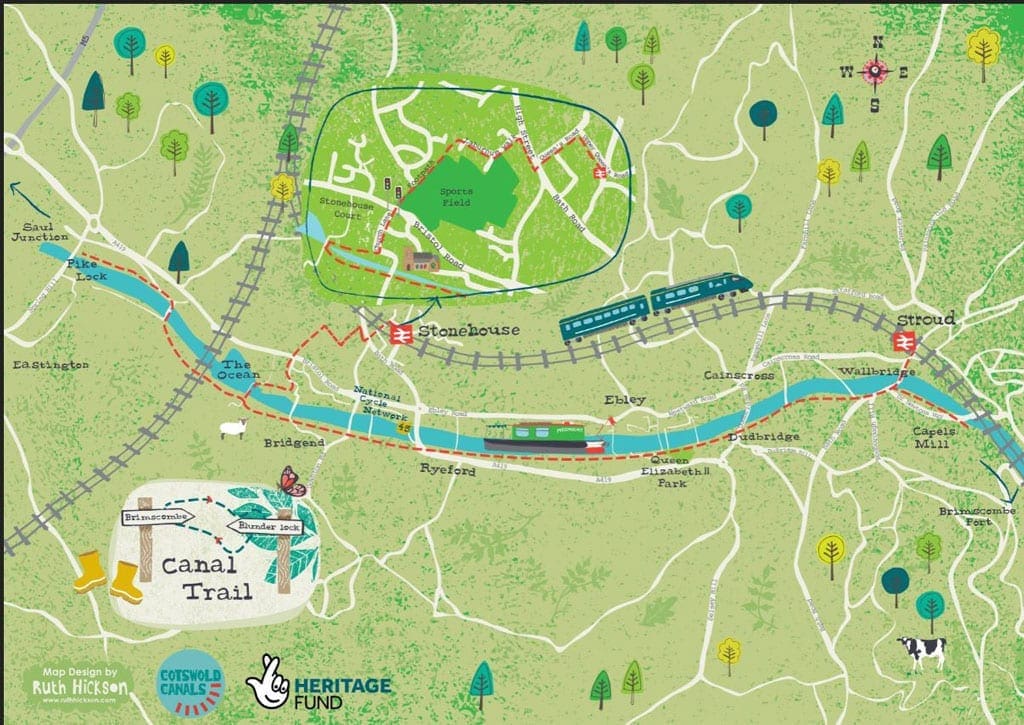 A month-long `slow canal trail' will take place during May to celebrate the beginning of the final stage of canal restoration which will connect the Stroudwater canal to the national inland waterways network.
The event is a relaxed, family-friendly way to discover the canal and surrounding areas, and will include heritage trails, boat trips, pop up performances and activities.
The trail takes place during national Mental Health Awareness Week (10-16 May) which focuses on the benefits to people's wellbeing by being out in nature.
Anna Bonallack, manager of the Cotswold Canals Connected Engagement Team said: "The slow canal trail marks the start of a brilliant three years ahead for our canal communities and has been adapted for this year to safely bring us together outdoors by exploring our canal.
"There will be lots of activities including heritage trails, accessible boat trips, interactive activities and live performances on the water – be prepared to be surprised!"
Organisers have designed a number of circular walking and cycling routes with covid safety in mind that encourage visitors to explore areas close to the canal, but further from the towpath.
Other activities include nature, food and heritage trails designed by Stroud based artist Ruth Hickson, and children's wildlife bingo by Draw and Dawdle's Holly White. Wheelchair accessible boat trips will be provided by Cotswold Boatmobility.
Sound and light artist Jack Wimperis, whose previous work includes Glastonbury Festival's Pyramid Stage, has collaborated with Miniature Museum to create an interactive light and sound installation, and an art exhibition by local artists' collective `OK, Let's Create Stuff' will be on display at Stroud and Stonehouse train stations.
New audio posts have been installed using canal artefacts at Blunder Lock and Ocean, near Stonehouse, by Miniature Museum.
An evolving exhibition of people's photos, paintings, poetry and thoughts about the canal will be displayed in one of four Cotswold Canals Connected noticeboards along the canal route from Stroud to Stonehouse, which will be added to throughout the month.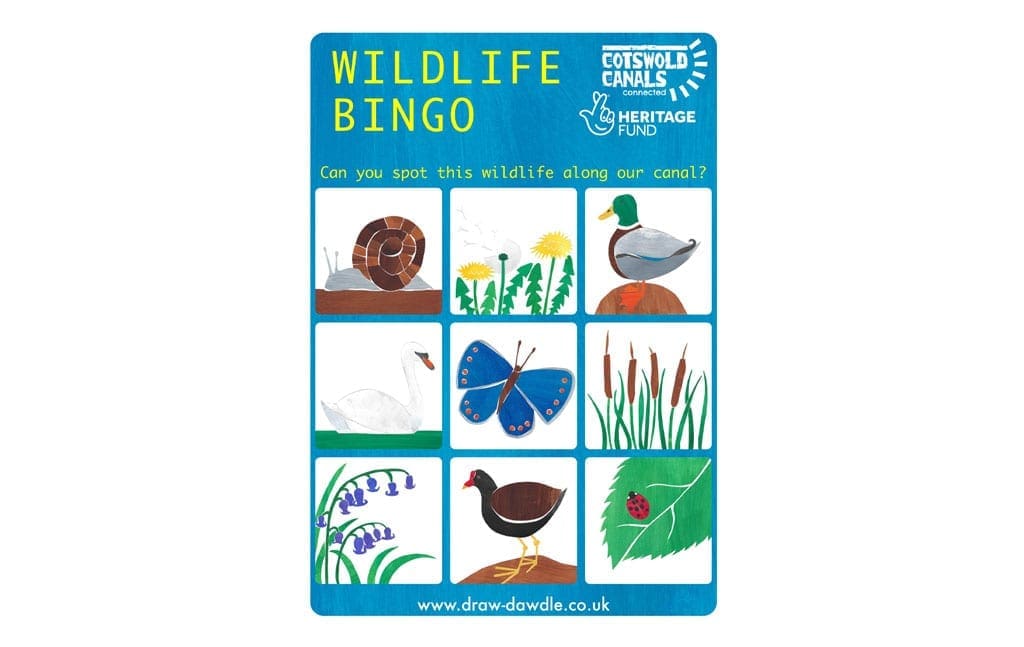 Refreshments will be available from vendors along the trail including Stonehouse Court Hotel, the Falafel Pod at Blunder Lock near Eastington, Stroud Brewery and the Felt Café in Brimscombe, the Upper Lock Café in Stroud, Kitsch in Ebley (from 21 May), as well as from takeaway cafes and restaurants in Stroud and Stonehouse.
The trail will launch the online Cotswold Canals Connected interactive community map which plots activities along the canal route, and allows people to upload their own photos and videos for others to enjoy and be inspired by.
The map makes the canal and canal-based activities available to people that can't be there in person, including those who are still shielding.
Dave Marshall, Canal Manager said: "This is a great way for people to get out in the fresh air and discover the canal at a slower pace while staying safe.
"Different activities will be taking place throughout the month, so whenever you join in, you'll find something to see and do.
"If you venture past Ocean at Stonehouse you'll see the new railway bridge opposite the towpath which will be installed by Network Rail later in the year.
"And at Blunder Lock in Eastington there will be volunteers at work from Monday to Thursday where restoration has just begun."
More information, including maps and bingo cards to download are on the website www.cotswoldcanalsconnected.org. The CCC community map can be downloaded here.
To submit an entry for the exhibition please post your piece in a canal side letterbox at The Ocean, Bond's Mill, Newtown Lock, and at Blunder Lock. Alternatively, email [email protected] or phone 07984 464906
If you're a local creative, artist and performer and would like to take part in a paid performance during the event please send a brief outline of your performance idea together with an example of your work and your availability during May to [email protected].