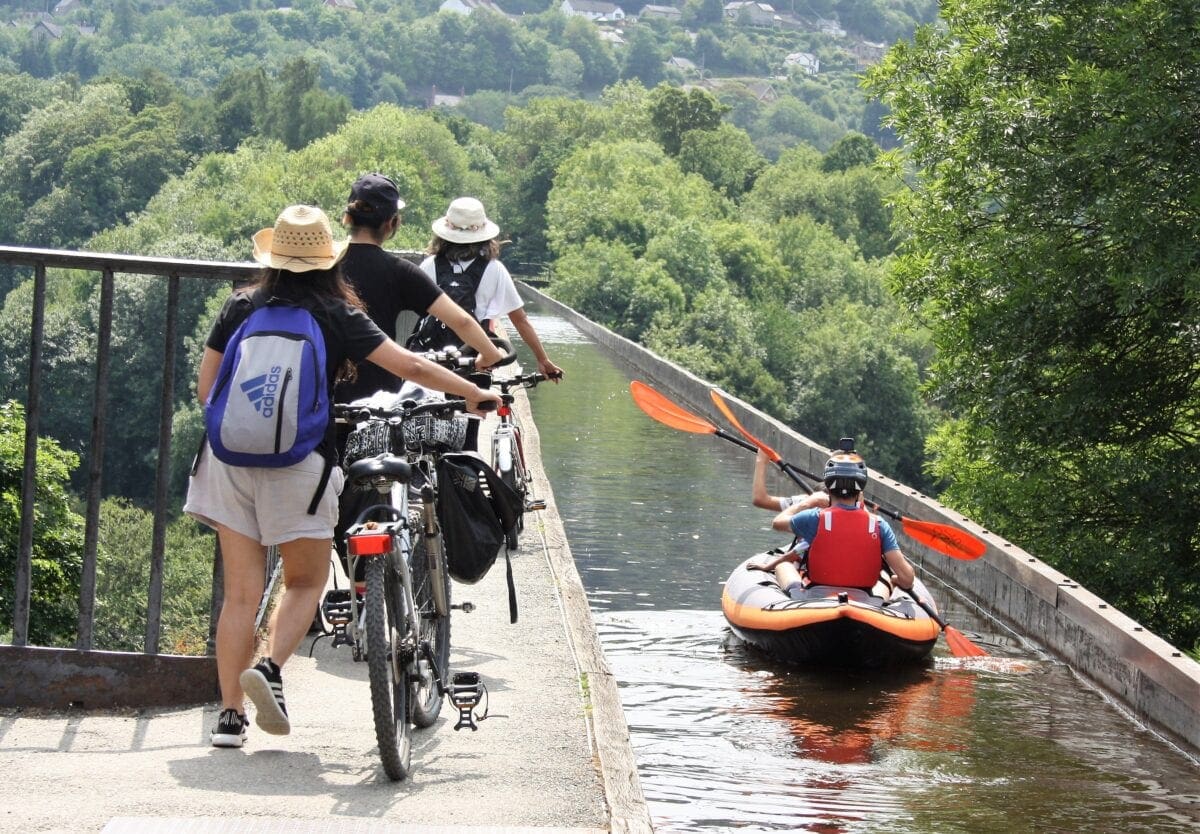 A NEW safety campaign has been launched by Glandŵr Cymru, the Canal & River Trust charity in Wales, to deter thrill-seeking stand-up paddle boarders and speeding cyclists from crossing the Pontcysyllte Aqueduct inappropriately.
'PontySafety' aims to stop dozens of people who each year put themselves and others at risk by paddling on stand-up boards along the aqueduct trough, which has no railing on one side, or cycling along the narrow towpath and potentially crashing into pedestrians.
The Canal & River Trust is appealing to everyone to 'share the space' in a responsible way and not take unnecessary risks.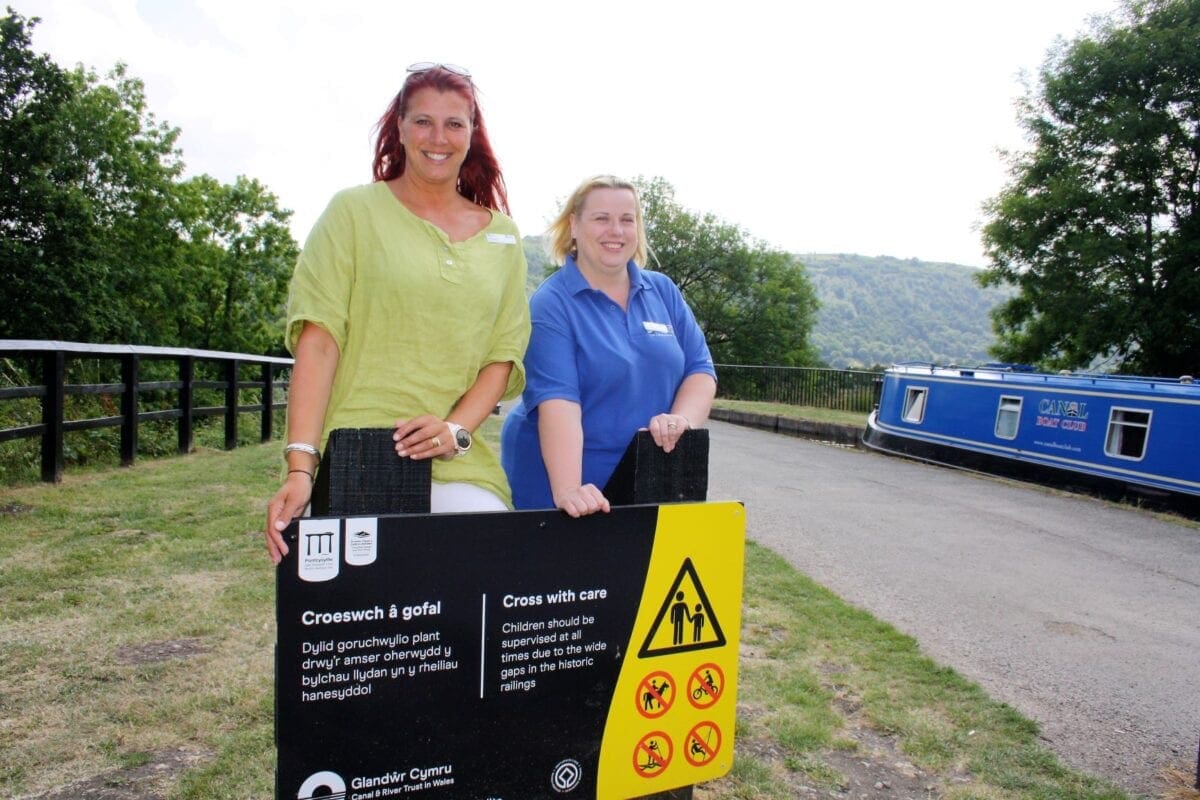 Lynda Slater, Trevor Basin visitor centre manager said: "The beautiful
Llangollen Canal and the stunning Pontcysyllte Aqueduct are wonderful places to visit and enjoy the great outdoors. Last year nearly half a million people came to admire our spectacular World Heritage Site and the
numbers are increasing year on year.
"Unfortunately some people see the 'Stream in the Sky', 126 feet above the Dee Valley, as a dare-devil, sporting challenge. Out of courtesy, we ask all cyclists to dismount and walk their bikes along the aqueduct towpath. Sadly some people ignore this advice and put themselves and others at risk by pedalling at speed along the narrow path."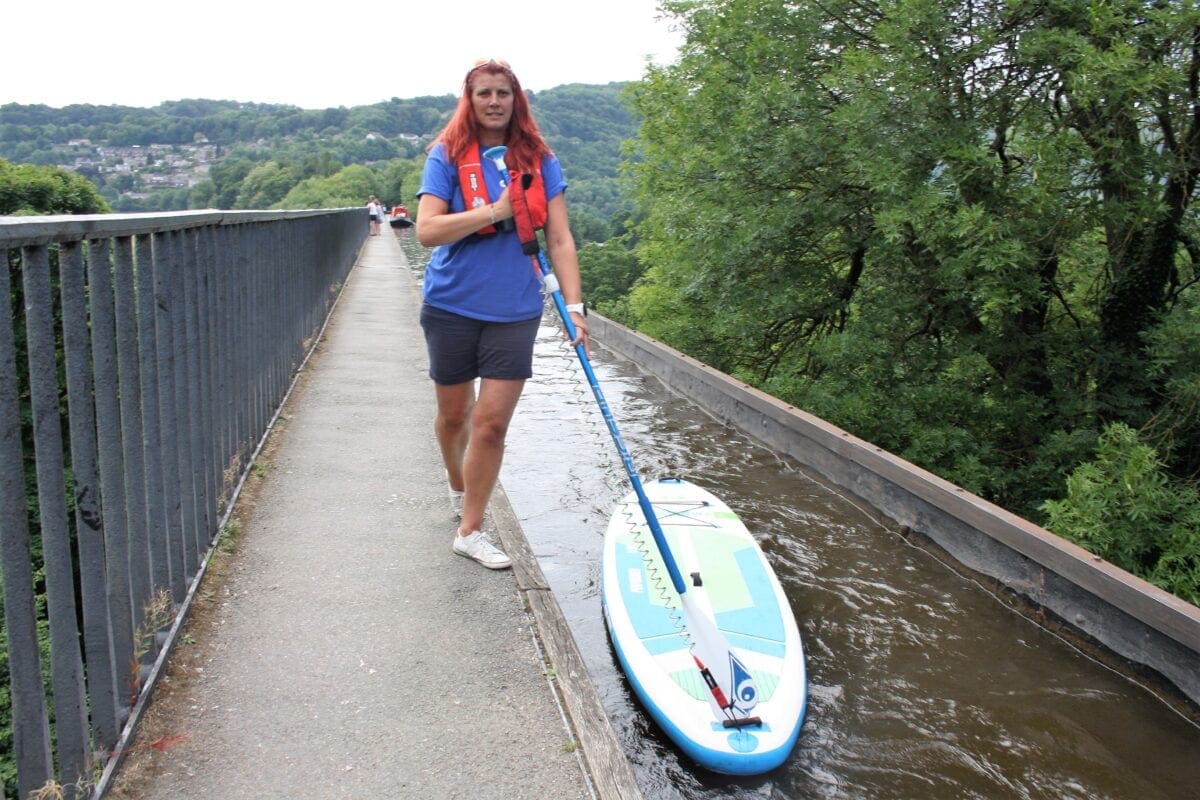 Ani Sutton, engagement manager with CRT, commented: "As a stand-up paddle boarder myself, I know how easy it is to get blown over or off course. The aqueduct has its own micro climate, with sudden gusts of
wind.
"Anyone who stands up on a paddle board across the aqueduct, with no safety railings, is taking crazy risks. We ask everyone to get off their board and walk along the towpath, towing their paddle board in the water
behind them. The canal is a great place for enjoying both cycling and stand up paddle boarding – we just want people to be safe and behave responsibly."
Comments
comments