LONDON'S spectacular Angel Canal Festival which last year attracted 10,000 people will take place again this year.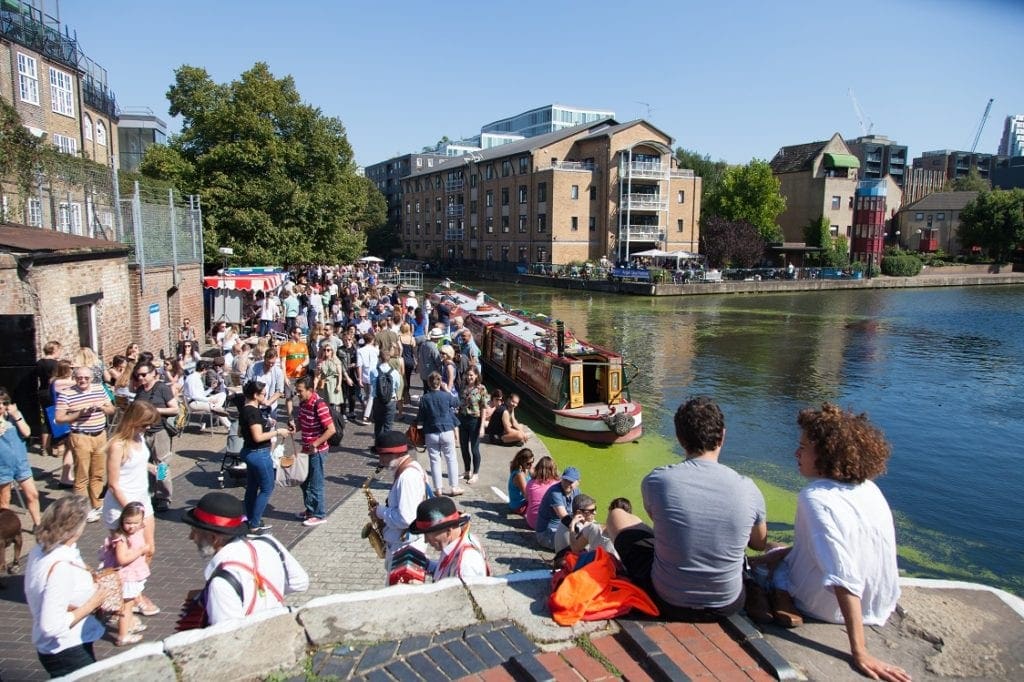 Canal & River Trust, which cares for the Regent's Canal, is calling on local people and organisations to join the celebrations on Sunday, 1 September.
The annual event is a mainstay of the local calendar, having been run for more than 30 years.
Held around City Road Basin on the Regent's Canal in Islington, it will feature boat trips, craft stalls, food and live music, as well as kayaking and paddleboarding taster sessions, among a host of activities.
The Trust will also be holding activities around some of its key campaigns including plastic pollution, the health and well-being benefits of being by water and sharing the towpath space.
Ros Daniels, CRT regional director, said: "Angel Canal Festival is enjoyed by thousands of people every year and we can't wait for it to come around again on September 1.
"The Regent's Canal is iconic, weaving through the heart of the city and City Road Basin is one of its true hubs. We want everyone to come and discover this amazing corner of London and sample all being by the water has to offer.
"The festival has always been a community event and once again there will local organisations supporting the day.
"We're delighted to be working with them to finalise plans and would encourage anyone interested in supporting us to get in touch."
The Angel Canal Festival began in the Eighties, thanks to the tireless work of local volunteers led by Crystal Hale and Jim Langdon.
In later years the organising committee was led by Beryl Windsor and Sasha Kier, before the trust took over organising duties for the first time last year.
For more information, including how you can get involved in the event, visit https://canalrivertrust.org.uk/angel-canal-festival
Comments
comments