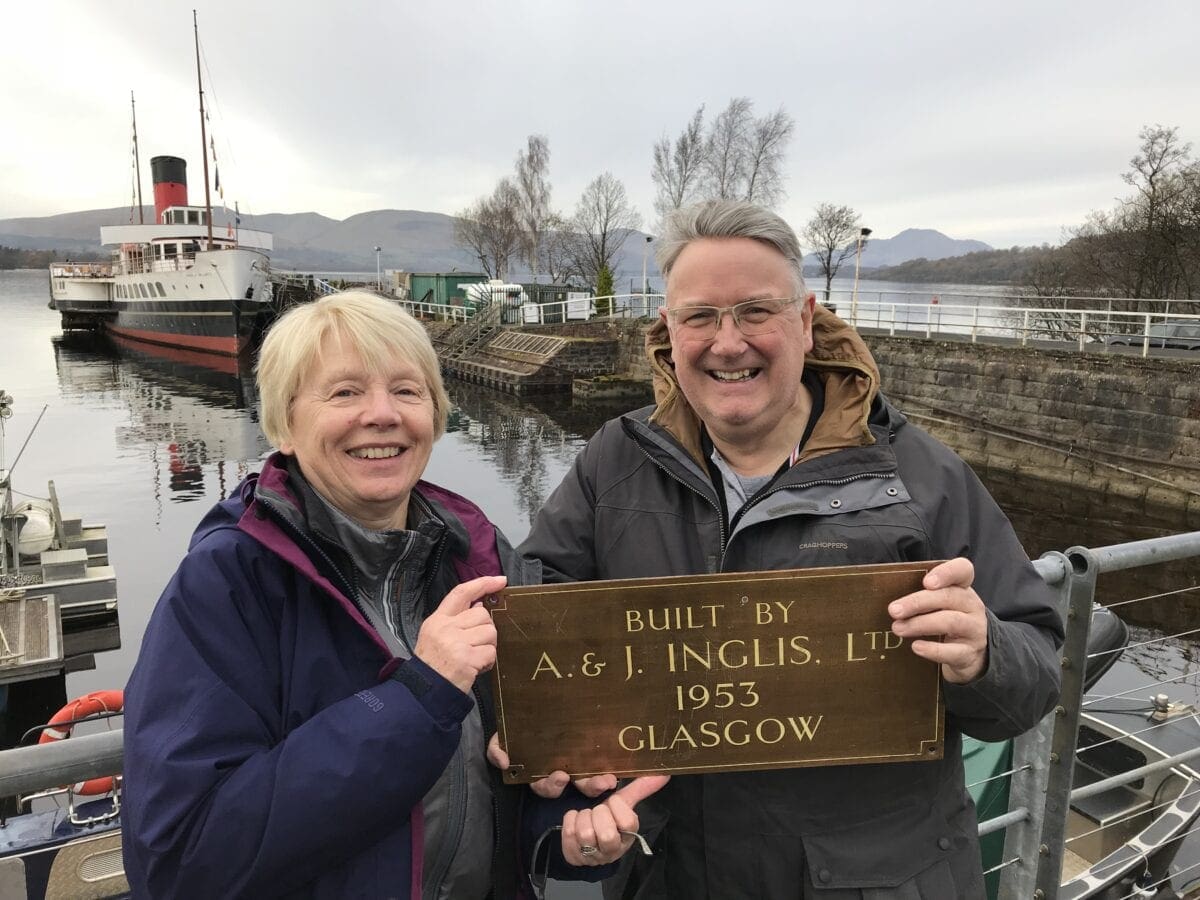 AN AMNESTY has been launched by the Loch Lomond Steamship Company to help retrieve vital parts of paddle steamer, Maid of the Loch, as the push goes on to raise steam once again.
Chairman, John Beveridge, said that anyone returning any relics of the ship, whether in person, or anonymously, will be made most welcome.
"After the ship was taken out of service in 1981, and until we took over her restoration in 1996, literally hundreds of parts were taken off the ship as she lay semi-derelict. While we accept that many will have been sold for scrap, we also know that other parts were kept as souvenirs, and it's those that we're appealing for to be returned," said John.
Already, the ship's bell, maker's plate and original wheel have made their way back to the ship at Balloch Pier, no questions asked, and now John is appealing to Towpath Talk readers, for help in tracking down, or surrendering other items, large or small.
"If any reader has parts of the ship in their possession, or know of their whereabouts, we would be most grateful for their safe return. That will help us to fit out the ship in anticipation of us accessing the Heritage Lottery funding which will allow her to sail again," said John.
Full details of how to answer the amnesty appeal are at www.maidoftheloch.org
Comments
comments