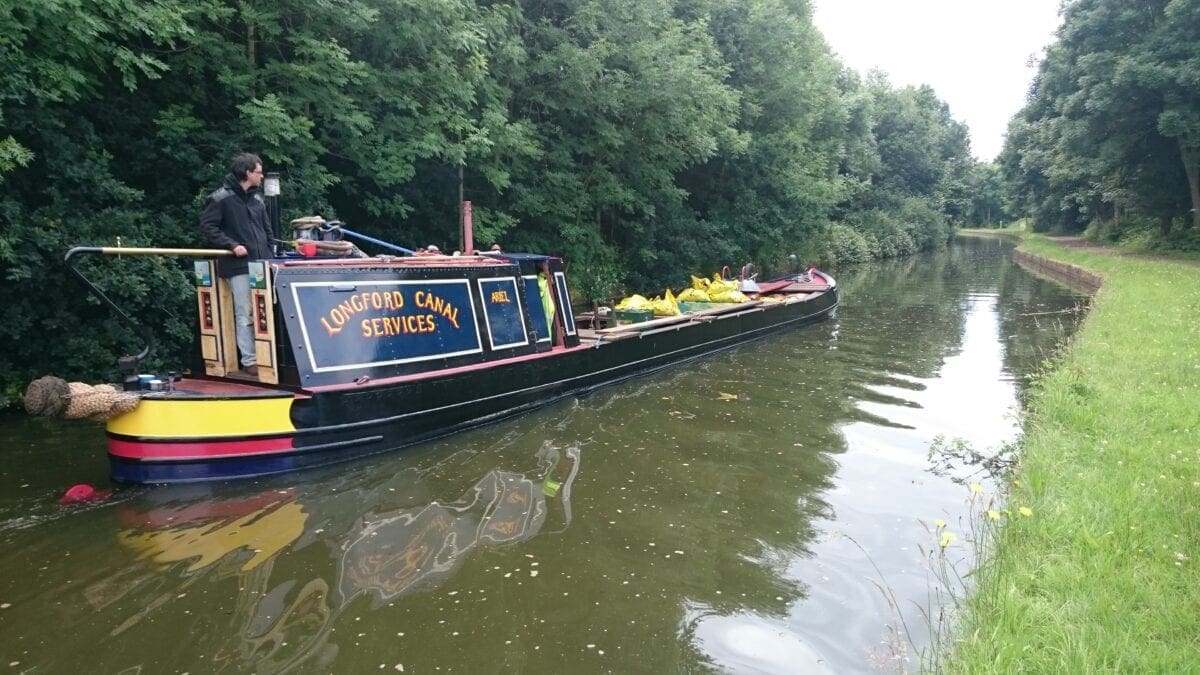 THE boating community has rallied round to help Liam Hewlett and Kerry Dainty of Longford  Canal Services after their coal and fuel boat Ariel was badly damaged by fire on May 22.
Response to a 'crowdfunding' page set up by the couple in the hopes of getting a little bit to help replace clothes, toiletries and dog food while the insurance kicked in was overwhelming.
Kerry told Towpath Talk:  "Within hours it had reached our 'target' and it just carried on; parcels of treats were being sent for Tommy (their dog) and fellow historic boat Bellatrix was generously offered as a change boat to allow Longford Canal Services to continue trading.
"The boaters, some whose identities we don't even know, have really united to look after us in our hour of need and we will never be able to thank everyone enough for the help and support we've received."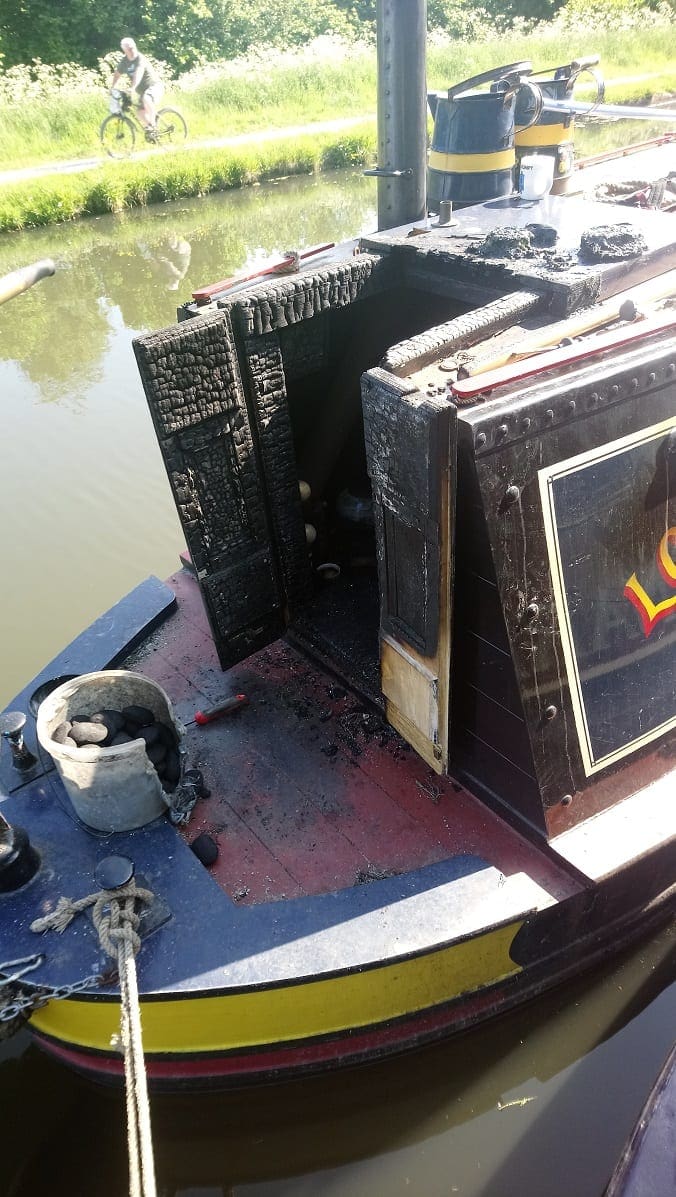 Ariel, which operates on the Bridgewater Canal, was being made ready for the bank holiday weekend and the FBCC Bridgewater Rally, which is always one of their busiest trading times.
Liam took Tommy off and put him in the shade while he nipped off to have some lunch, Kerry continued. "He had just finished having lunch with the boatyard owner and was heading back when the dog started barking and a boater at the yard came round and asked him if it was his boat on fire.
"Liam and the yard owner ran round to Ariel, to find smoke and flame billowing from the cabin. Luckily she was moored next to a tap and they were able to extinguish the fire quickly.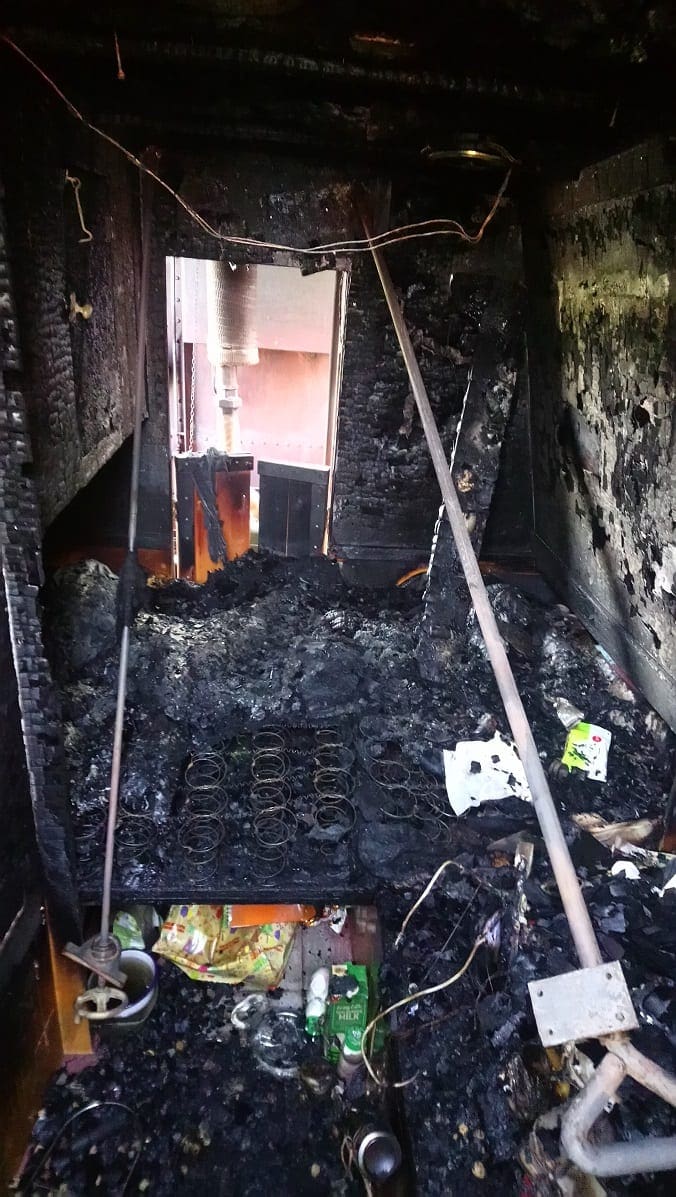 It was burning for no more than 10 minutes but the cabin was gutted and everything within it destroyed.
"We were devastated, not only was our home a smouldering a ruin but our business clearly would not be able to operate. We may never know the true cause of the fire, but we'd like to use this opportunity to raise awareness of the importance of fire safety on boats – regular 'health checks' for the stove and flue, proper fireboarding surrounds and, of course, the proper equipment and alarms are all a necessity.
"Ariel wasn't burning for long but the damage was incredible, it's a miracle no one was hurt."
Comments
comments