Les Heath sees one of the seven wonders of the waterways in action.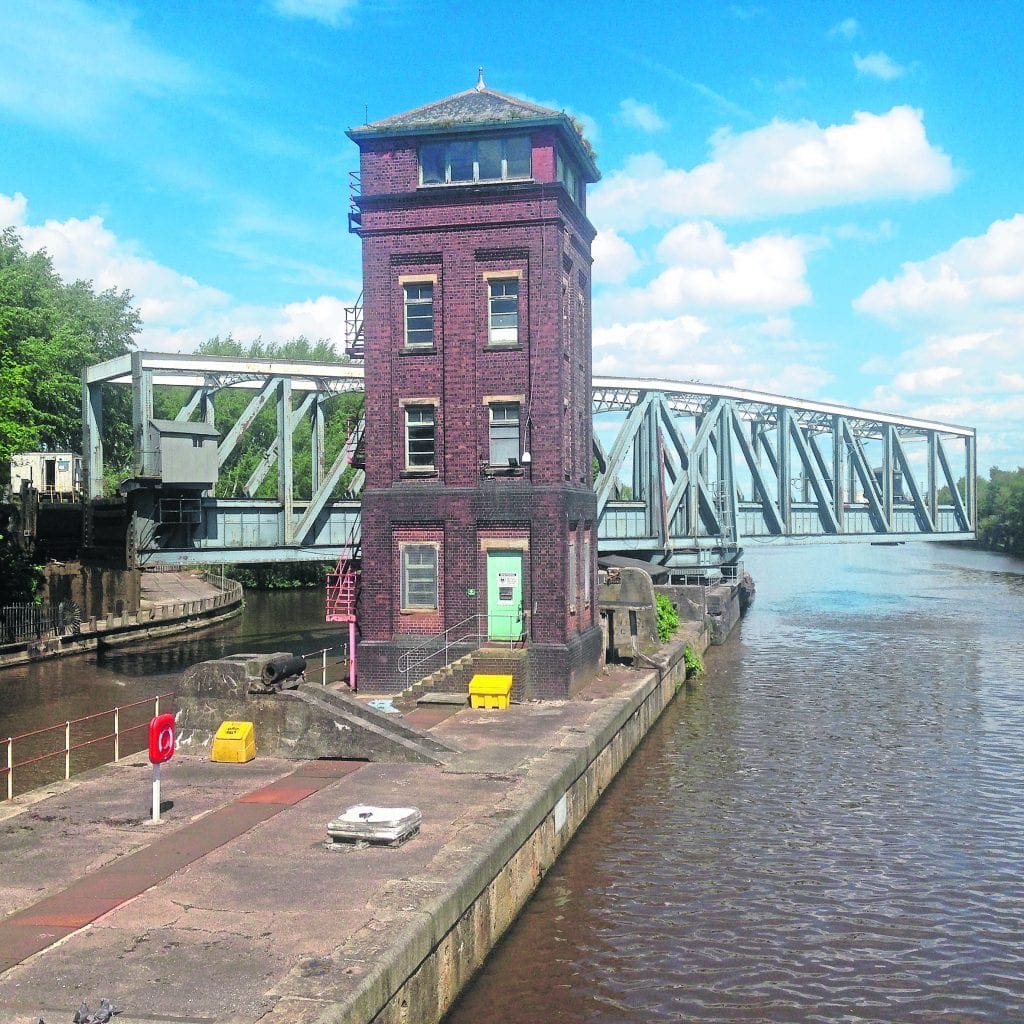 HUNDREDS of boaters will have passed over the famous Barton Swing Aqueduct on the Bridgewater Canal and gazed down on the waters of the Manchester Ship Canal below.
But few will have been fortunate enough to arrive at this Victorian masterpiece to see it in operation as a ship passes by 
83ft below.
As the first and only swing aqueduct in the world, this massive 1450 tonnes structure, which holds 800 tonnes of water while being swung, is quite rightly high on the list of the seven wonders of the waterways compiled by Robert Aickman, co-founder of the IWA (Inland Waterways Association).
The Manchester Ship Canal does not have the volume of traffic it enjoyed in its heyday so the aqueduct is not swung as frequently as in the past. And on a recent visit I was told by one boater: "It doesn't work any more." However, despite its unkempt surroundings creating a feeling of dereliction, this major feat of 19th-century engineering certainly does work and I recently watched it swing – unbelievably smoothly considering the weight of water it carries.
Now a Grade II listed structure, the 330ft-long aqueduct was designed by Sir Edward Leader Williams, engineer for the Manchester Ship Canal Company. Construction ended in 1893 and it opened to commercial traffic in January 1894.
This replaced an earlier stone aqueduct completed in 1761. The construction of the ship canal in 1890 necessitated some sort of replacement and the swing aqueduct we know today was the answer. At the time it had a suspended towpath but that no longer exists.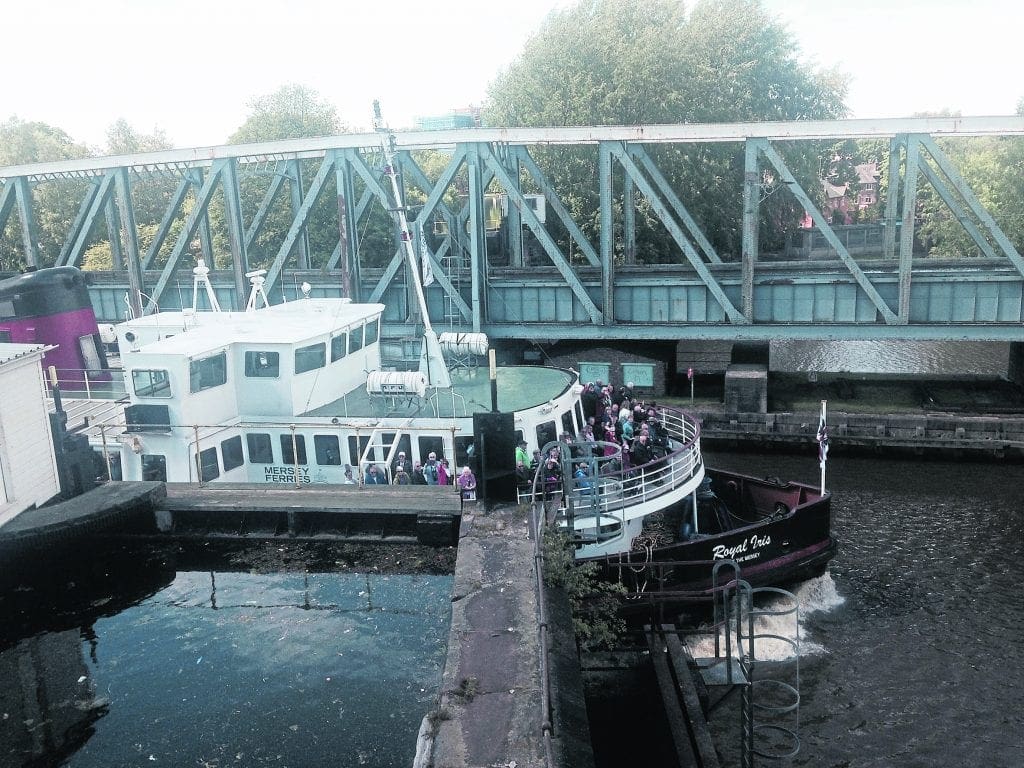 Control tower
The structure rotates 90 degrees on a pivot on a purpose-built island in the middle of the canal. Gates at each end are closed to keep the water in while additional gates are closed to keep the water in the canal. The aqueduct is swung half an hour before a ship is due to pass through.
Both the aqueduct and the nearby Barton Road Swing Bridge are operated from a central control tower on the island. When open the two structures line up along the length of the island parallel with the ship canal.
The road bridge is fitted with warning lights and barriers but Sir Edward's giant structure has no such modern refinements – employees of the Manchester Ship Canal Company simply arrive on site and close the gates to halt any traffic on 
the Bridgewater.
Motorists may become a little impatient when the road bridge is swung but it is a different story up above where any narrowboaters fortunate enough to be in the right place at the right time are delighted to be held up by what is, after all, the only one in 
the world.
Photos: Les Heath.
Comments
comments