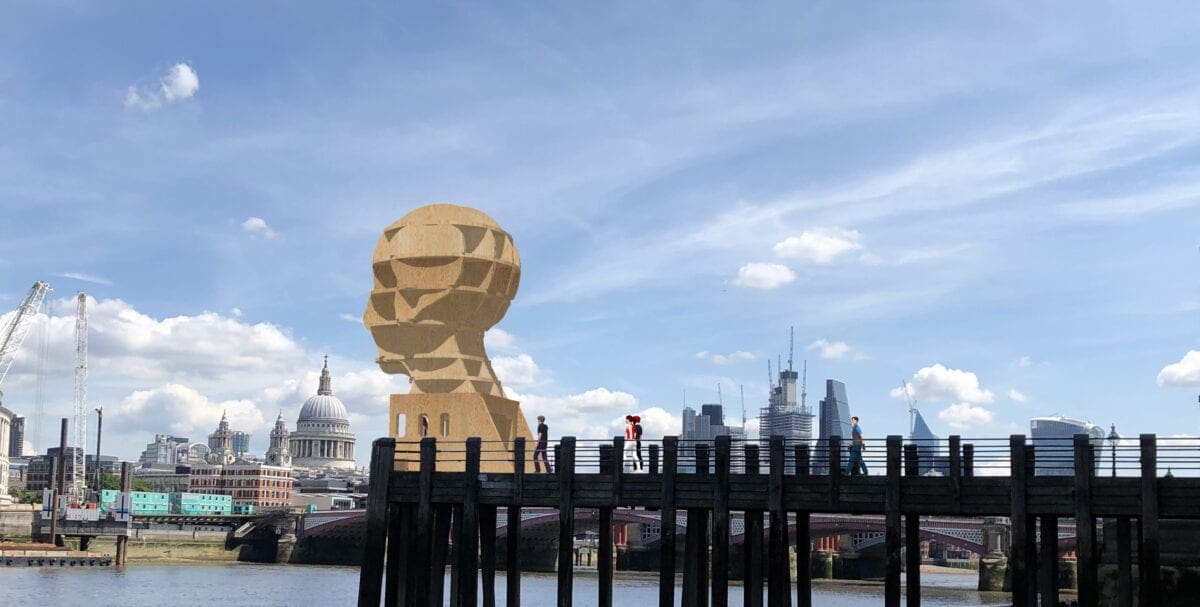 A GIANT sculpture is raising its head on London's South Bank with the start of the London Design Festival, writes Helen Gazeley.
The 9m high Head Above Water, which has taken days to erect on Gabriel's Pier near the Oxo Tower, will gaze across the river to St Paul's Cathedral and the City skyline.
British designer Steuart Padwick created the interactive sculpture to support Time to Change, the social movement that campaigns to end the stigma and discrimination experienced by people with mental health problems. "This is not my head or about my battles," said Steuart. "I want anybody and everybody to relate to it."
Completed in just fifteen weeks from concept, it's made from ten tonnes of cross laminated timber and has required a barge crane for its installation. Forty-eight metres of LED lighting will allow thirteen colour changes, using tones suggested by Dr Sally Marlow PhD, of the Institute of Psychiatry, Psychology and Neuroscience at King's College, London, to reflect ideas used in the description of feelings. The public will be able to use a dedicated Twitter hashtag to express their emotions and so influence the colours on show.
Jo Longhran, Director of Time to Change, hopes that it will prompt conversation about mental health. "Mental health problems are often confined to hushed conversations in quiet corners, so we're excited to support this project which proudly brings it into the light," she said.
The London Design Festival runs from September 15-23. Find out more about Head Above Water and how to tweet your emotions on Twitter @hawLDN, or by using the hashtag #HeadAboveWaterLondon.
Comments
comments