A fictional tale with an air of authenticity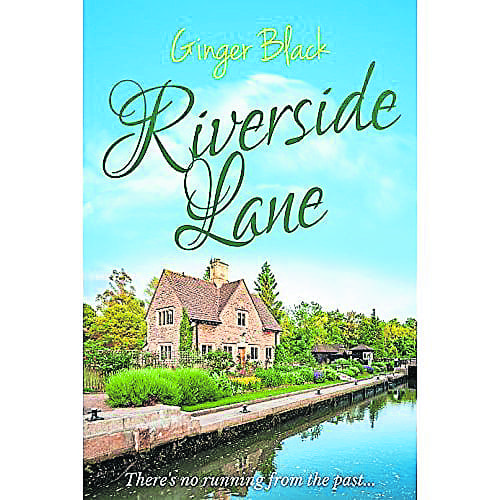 Reviewer: Elizabeth Rogers
WHERE better to choose for the setting of a fictional story than by placing it in the author's own surroundings? There the location can be given a genuine air of authenticity.
That is well illustrated in Riverside Lane by the writing partnership of Ginger Black, the nom de plume – although they make no secret of their identities – of Gaynor Pengelly and Julia Thum. The two friends are fellow residents of the riverside village of Bray, near Maidenhead, where the action takes place. The real-life villagers would be relieved not to have some of their fictional neighbours, particularly the central character, as part of their daily lives.
To set the scene, the authors have prefaced the story with a brief history of Bray where excavations have unearthed Neolithic axes, Bronze Age swords and Roman coins.
In mediaeval times the church was built, and one of its 16th century incumbents was celebrated in a satirical song of the 18th century 'The Vicar of Bray'. He held on to his parish during politically turbulent times by supporting whichever side currently held the power.
Today the village has claim to fame for its restaurants; gastronomy also brought the glitterati of the 1920s to Bray to frequent its hotels and clubs.
Its riverside setting however has a perennial charm, with timber-framed cottages adding to its attraction.
Into this idyll comes a stranger – a new temporary resident who has come from America to take over in a house-swap, the home of a local antiques dealer in Riverside Lane.
Is he quite what he seems, or are there secrets to be revealed? Do his Russian connections indicate that he may be involved in espionage? Unravelling his secrets however lead to the revelation of more local ones. This is an entertaining read, especially for the authenticity of its riverside village atmosphere.
Riverside Lane by Ginger Black is published by Momentum Books, with 286 pages in the paperback edition, price £9.99. A hardback edition is also available.
ISBN: 9-781911-475019 (paperback edition).
Comments
comments