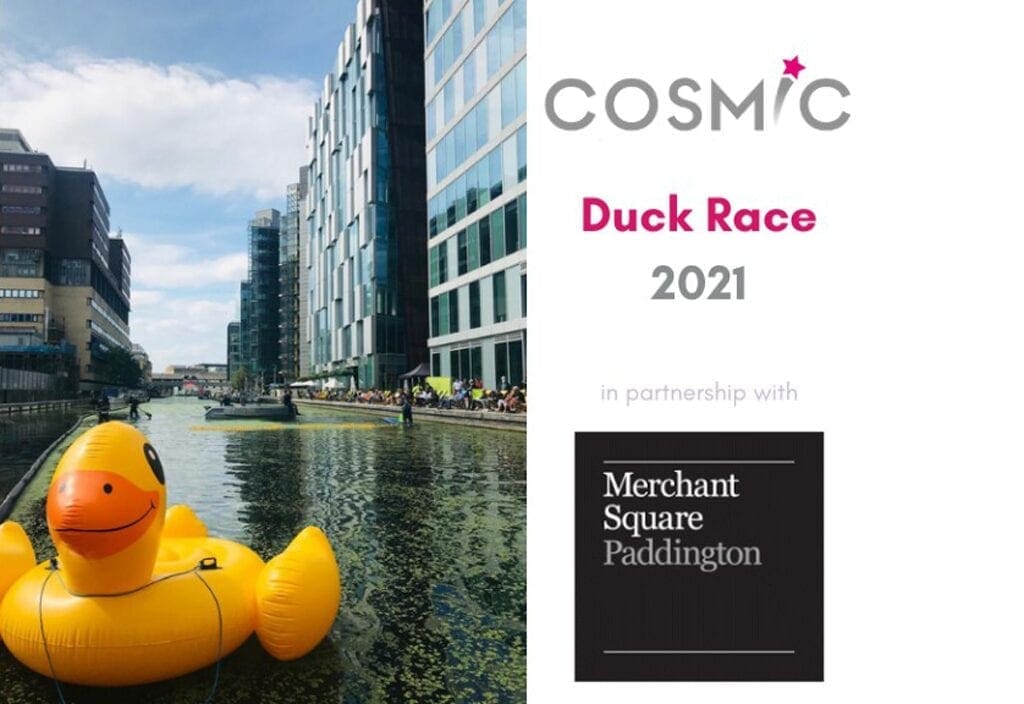 The annual COSMIC Rubber Duck Race will return to the Regent's Canal this summer to raise much needed funds for St Mary's hospital.
Starting at 12:30 pm on Thursday 29 July, 500 rubber ducks will launch onto the water from St. Mary's Bridge and bob for 100 metres to the finish line at Paddington Basin.
This is the sixth year the annual Duck Race will be held and spectators can sponsor a duck for £3 by visiting the Just Giving page here.
The winning duck will win their sponsor a pair of Eurostar tickets and second place will win a 2-hour boat ride with GoBoat.
Money raised from sponsoring a rubber duck will help COSMIC to support the Children's Intensive Care Unit and Neonatal Units at St. Mary's Hospital in Paddington and Queen Charlotte's Hospital in Hammersmith.
COSMIC charity helps patients and their families by enabling the dedicated team to treat hundreds of critically ill children and babies from all over London each year.
Chloe Oliver, Chief Executive at COSMIC said: "The generous donations raised by the Rubber Duck Race will help us to provide essential support to the families of critically ill children and babies being treated on our units.
"After what has been a difficult time for our intensive care units and frontline health workers these much-needed funds allow our Family Liaison Nurses to continue offer emotional, social and financial support for families going through one of the most difficult times in their lives and enable us to provide onsite accommodation for parents to stay overnight whilst their children are receiving treatment."
In association with Merchant Square, people from all over the area will come together for this friendly spectacle. For those unable to attend in person, the event will also be streamed live from Merchant Square's Instagram page: @merchantsquareldn
Located at Paddington Basin, Merchant Square has a range of eateries and food retailers along the canal side to pick up something to eat and free WiFi throughout the area. It's also home to some great free gigs, screenings, and activities as part of their Summer Staycation series.
The full list of free events can be found online at http://merchantsquare.co.uk/whats-on/.
For more information or high-res images please contact Victoria Dove on [email protected] or 07980 615 563