Upright pianos and on-board saunas – canal boat life in the 1980s
Reviewer: Kathryn Smith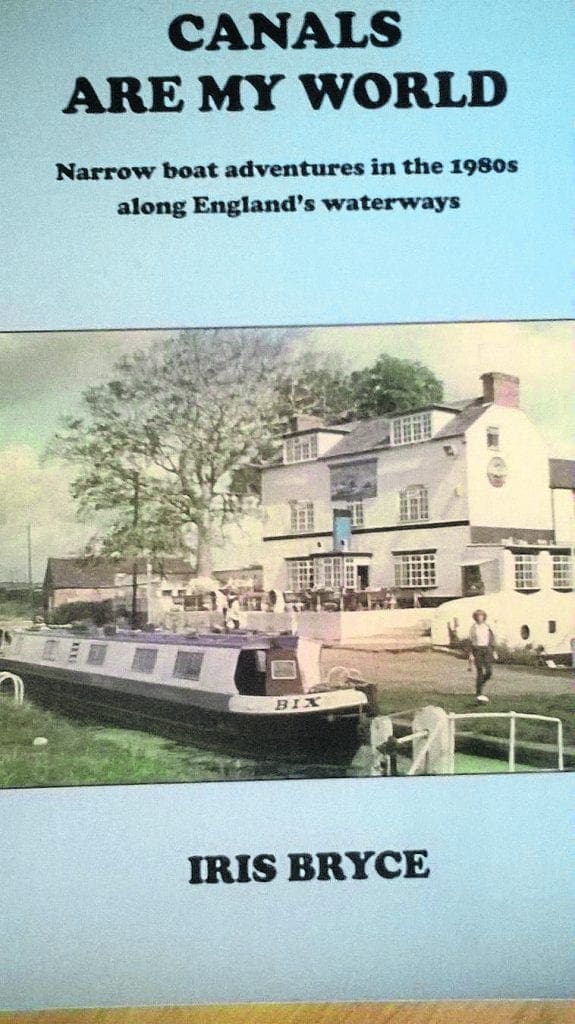 IF INITIALLY it appears odd that the Canal Book Shop has chosen to reprint Canals Are My World, the final in a trilogy of books detailing Iris Bryce and her husband Owen's life aboard their narrowboat Bix in 1983, it's a testament to the continued affection and interest Iris's writing inspires in readers.
None more so perhaps than one pair who manage to get a fan postcard delivered addressed only as "n b Bix. Moored between road bridge and railway bridge. Near riverside walk. York." The book offers a window into life on the waterways long past, a time when boaters possessed a pioneering mentality, sharing the waterways with the terminal end of the freight industry.
The Bryces' travel up the Erewash is dreamlike, gardeners plant water lilies in the canal and Bix's progress is slowed by children swimming in the locks and a deluge of apples. It's not all awash with nostalgia though and Iris details how stoppages due to neglect hamper their attempts to travel the circuit.
This book covers the couple's travel from South Yorkshire up to the farthest reaches of the Ouse at Ripon taking in among others: the Coventry Canal, Braunston and Fradley Junctions, the rivers Trent and Witham, the Chesterfield Canal and the Aire & Calder. It is a real treat that it includes not just a hand-drawn map and illustrations but colour photographs too.
Owen Bryce's jazz background informs their lives on the waterways and it is hard to think of a musical style that better complements the improvisation, fluidity and blend of anarchic competence that life on board required.
If you think the upright piano the Bryces have on Bix is unusual, wait until they meet the man on the Coventry Canal with the on-board sauna! Iris credits Tom Rolt with inspiring many people's fantasises of liveaboard life; after reading Canals Are My World I think it's fair to say this book can take a similar portion of that credit.
Canals Are My World by Iris Bryce (paperback, 159 pages) originally published in 1986, 2016 reprint by Canal Book Shop priced £12.95 www.canalbookshop.co.uk
ISBN: 978-0-9574037-7-2.
Comments
comments