GLASS artist Kathryn Webley will be exhibiting her handmade canal-inspired works at a number of boating, art and outdoors events this year.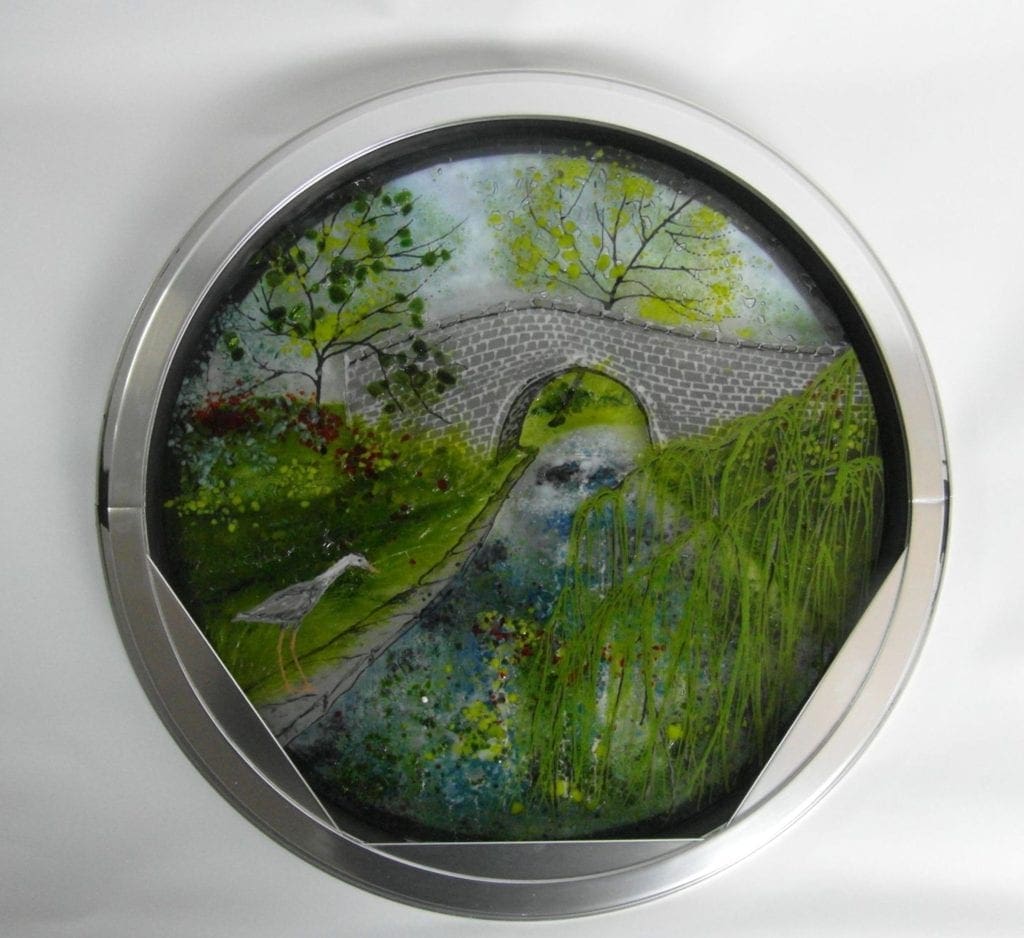 Among other places, she will be at Crick this year with a new display of bespoke boat windows and portholes all made aboard her floating studio 'The Pod'.
The Pod is a floating studio purpose-built for Kathryn by The Little Boat Company, which is equipped with an electric kiln, where the artist creates her fused glassware inspired by the inland waterways.
Kathryn's trading dates for the spring and summer are as follows:April 25-28, Harrogate Spring Flower Show; May 12, National Glass Fair, National Motorcycle Museum, Solihull; May 25-27, Crick Boat Show, Waterways World Marquee; June 1-2, Art Unequalled, The Maltings, Ely; June
22, Artsmix Market, Albion Market Pl, Leeds; July
6-7, Stratford River Festival (To Be Confirmed); July 20, Artsmix Market, Albion Market Pl, Leeds; July
26-28, Summer Artisan Market, Haddon Hall; August
24-26, IWA Festival of Water, Waltham Abbey, Lee Navigation; September
7-8, Art in the Gardens, Sheffield Botanical Gardens.
Comments
comments