THE proposed route of the Bedford to Milton Keynes Waterway Park is being marked by the installation of unique wood carvings.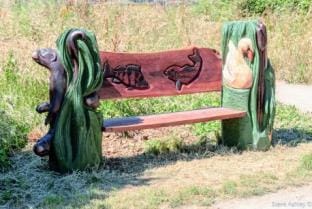 These are located at the Forest of Marston Vale's Forest Centre and Millennium Country Park and were commissioned by the Bedford and Milton Keynes (B&MK) Waterway Trust.
They are by local wood carving artists Carrie Yuen and Tony Langston and portray examples of wildlife that will live on, or near, the waterway, and associated canal boat activities.
They were unveiled by the High Sheriff for Bedfordshire, Julian Polhill. A poem entitled Bold Beginnings, by Nancy Campbell, the Canal Laureate, written for the Bedford and Milton Keynes Waterway, was due to be heard for the first time at the event, read by local storyteller, Mark Steinhardt.
Jane Hamilton, chairman of B&MK Waterway Trust, said: "We must thank Central Bedfordshire Council for awarding us a grant from their Green Infrastructure Funds which has enabled us to install these fantastic carvings in a very popular location at the Millennium Country Park. The carvings will create points of interest for visitors to the Millennium Country Park whilst enabling us to promote the route of the waterway in a most effective way."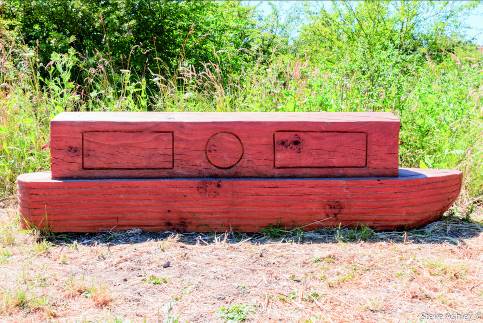 The path through the Millennium Country Park follows a stretch of the route that will one day be a major new waterway connecting the River Great Ouse in Bedford and the Grand Union Canal at Milton Keynes. When completed, it will provide a unique pastoral location for boaters, walkers, cyclists, anglers and horse-riders, as well as linking and uniting new and existing villages.
The new waterway – the first to be built in England for 100 years – is expected to lead to an increase in visitor numbers to the area and the creation of new tourism-related jobs. Potential environmental benefits include flood prevention and improved water management
Comments
comments